This article is more than 11 years old.
Oh, basketball's a great big deal. The tournaments are on…
The spectacles that many have been known to bet upon.
And baseball's almost ready to commence again I've heard,
So it would seem, if not insane, at least somewhat absurd
That this week's largest story is concerned with who will play
In one of golf's premier events that's still three weeks away.
But this event's the Masters, and the "who" is Tiger Woods,
And who among us doesn't wonder, "Will he bring the goods?"
To say he's been distracted is potentially quite blue,
But who among us doesn't wonder what the guy will do
When he returns to golf, the game that won him all his glory
Before his liaisons became an even bigger story?
It shouldn't be that way, of course, we prob'ly shouldn't care
What Tiger did with whom and when and why he'd even dare
To risk the great façade that he and all his handlers built,
As he pursued the record set by Wilt the former stilt…
We may shout "Shame!" and "What a jerk!" but secretly we read
About the women – Bet you knew this line would end in "bed,"
But, hey, you get the point, we couldn't really look away
As story after story broke of Tiger Woods at play.
The chairman of the Masters is a guy named Billy Payne,
And he has welcomed Tiger back, and so I guess his brain
Has turned to mush or oatmeal, for the Masters now will be
The destination of tabloids and those in t.v.
Who do not know a birdie from a bogey or par,
But know that Tiger's news no matter what his numbers are.
Will all this end up badly with commotion on the links?
With Tiger taking some girl in the gallery for drinks?
Or will he, like a stoic, just ignore the hungry press
That's rooting for a story, even if it is a mess,
And perch atop the leader board, as he was wont to do
Before the deal went down? We really haven't got a clue.
Will all the bads in this long story bury all the goods?
The Masters will take up again the tale of Tiger Woods.
This program aired on March 17, 2010. The audio for this program is not available.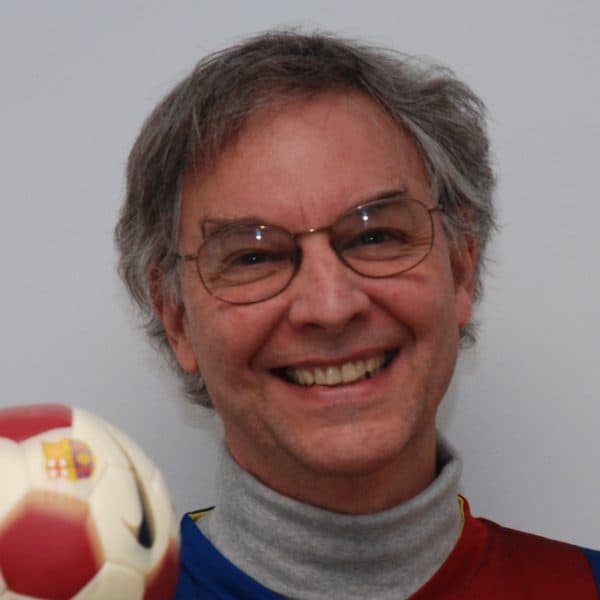 Bill Littlefield Host, Only A Game
Bill Littlefield was the host of Only A Game from 1993 until 2018.