He's All Thumbs / Hey, Shamu Does It
This article is more than 9 years old.
He's All Thumbs
"Alonso's thumbs are a symbol, as well as being essential for driving a Formula One car."
Thus spoke a spokesperson for banking giant Santander regarding the thumbs of champion race car pilot Fernando Alonso, who drives for the Santander team, and whose thumbs the bank has insured for 10 million euro, or about $13.3 million.
Noting that Alonso "made the sign of victory" with his thumbs, the bank maintained that insuring said digits would guarantee "that everything is under control and well protected."
Regarding whether he valued his thumbs over, say, his heart, his legs, or perhaps his head, Alonso was unavailable for comment.
To read more from Yahoo! News and Reuters, click here.
Hey, Shamu Does It
On April 22, while he was dutifully and quietly sitting in the penalty box, Chicago Blackhawks defenseman Duncan Keith was harassed by a fan of the opposition Nashville Preditors.
The fan implied that Keith wasn't worth the money the Blackhawks were paying him. He said that later that night, one of his family members would be pulling the fire alarm in the hotel where the Blackhawks were staying.
At that point Duncan Keith carefully aimed his water bottle and doused the fan.
In a rare, welcome and exceedingly un-NFLish show of common sense and perspective, the National Hockey League decided last week to take no action against Duncan the water squirter.
Read more about the "water bottle incident" from ESPN.com here.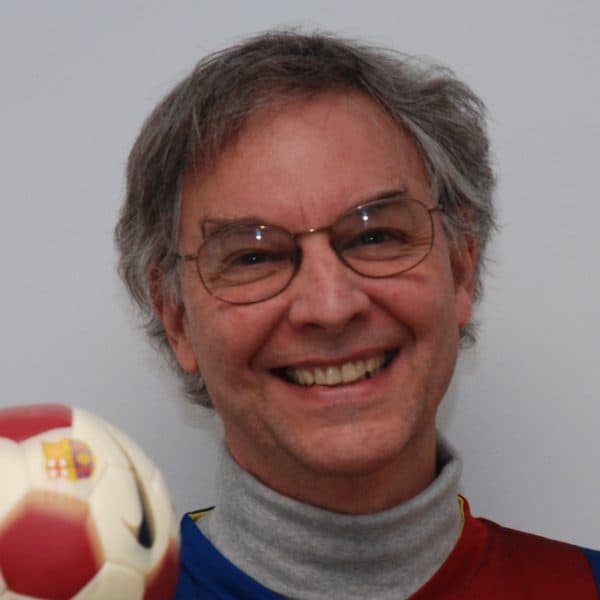 Bill Littlefield Host, Only A Game
Bill Littlefield was the host of Only A Game from 1993 until 2018.