Doggie On Board / Pac-Man Kills Time
This article is more than 10 years old.
Doggie On Board
If every fido had an ocean
Across the U.S.A.
Then every bowser'd be surfin'
Like Cal-i-for-ni-a.
Or at least like San Diego, where about 60 dogs competed in the fifth annual Surf Dog competition at Imperial Beach.
The event raises money for pet-related charities, which may be pretty much its only redeeming feature, since it will also dress dogs up in board shorts, wet suits and life jackets.
The owners of the competing dogs are unanimous in their assertion that the dogs enjoy the competition, though at least some of the contestants are said to be worried that the seas will be "ruff."
To see some fun photos of the dogs in action, click here.
Pac-Man vs Productivity
Google's homepage recently featured an abbreviated but operative version of the 1980's video game Pac-Man, a game in which a little yellow ball of a creature gobbles various icons as it scoots around a track.
The game's comeback proved successful…to the tune of 4.82 million hours of time spent at play rather than at work, at least according to Rescue Time Blog, which calculated that the total loss of productivity amounted to over $120 million.
Of course, as at least one economist hungry for attention has pointed out, those calculations were based on the assumption that if they hadn't been fooling around with Pac-Man, those thousands of people would have been selling, buying, or computing rather than sleeping, daydreaming, or checking baseball scores.
Not that anybody here would ever do that.
This program aired on June 2, 2010. The audio for this program is not available.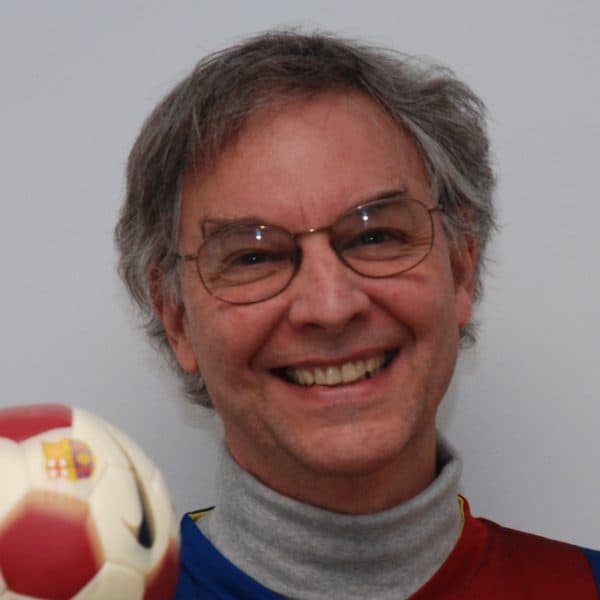 Bill Littlefield Host, Only A Game
Bill Littlefield was the host of Only A Game from 1993 until 2018.