This article is more than 10 years old.
It may seem odd that a best-selling writer would write a golf book about four players, none of them Tiger Woods. If anybody can do it and move a lot of product, John Feinstein is the guy.
In Moment of Glory: The Year the Underdogs Ruled Golf, Feinstein tells the stories of each of the four men who won one of golf's majors in 2003, when Woods was retooling his swing and failing to contend. Because the author has been close to the tour players for years, he had excellent access to all of the winners about whom he wrote, and, in some cases, access to their families as well. A couple of the guys who almost won a major that year weren't so cooperative. They still don't much want to talk to anybody, even Feinstein, about their near-things.
There is a lot of "His drive went right, bouncing into the trees…no choice but to punch out and try to get up and down for par…flag was in a new location..." in the book, which may dismay readers who have never provided anybody with a shot-by-shot account of a round of golf. On the other hand, Feinstein certainly knows his territory, and he's adept at making us feel sorry for a guy who scales the heights of his profession, only to drop down to number 125 on the tour…even though at 125 he's still making nearly a million dollars a year. Of his own circumstances in the world characterized by those numbers, Mike Weir, one of the guys who won a major in 2003, tells Feinstein, "One thing that happens after you reach a certain level is that it isn't about the money anymore." Happily for John Feinstein, readers needn't necessarily have any acquaintance with the rarified atmosphere Mr. Weir is breathing to enjoy Moment of Glory.
This program aired on June 3, 2010. The audio for this program is not available.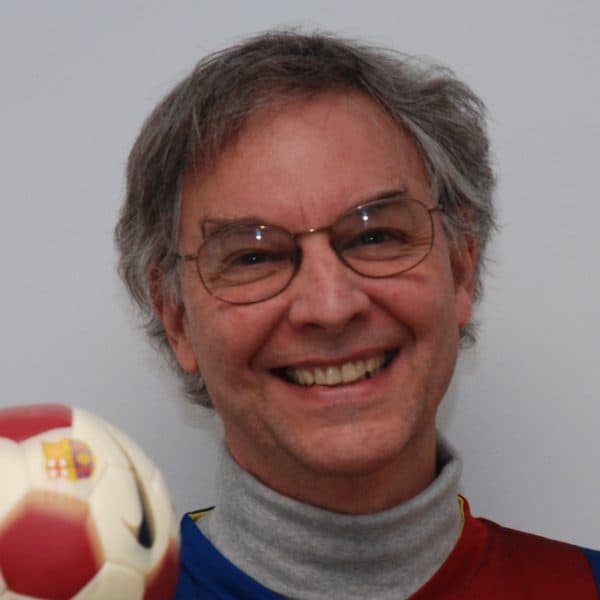 Bill Littlefield Host, Only A Game
Bill Littlefield was the host of Only A Game from 1993 until 2018.