Don't Pick Me Last, Don't Pick Me Last...YES!!!
This article is more than 10 years old.
Disco Demolition Night, staged thirty one years ago in Chicago, was a disaster. Drunken fans in the Comiskey Park stands responded to the invitation to toss their disco records into an exploding bonfire on the field with such enthusiasm that game two of the double header scheduled for that night had to be forfeited.
Ten-Cent Beer Night in Cleveland, which occurred five years earlier, went about like anyone with any sense might have assumed it would. That promotion also resulted in a forfeit.
But some sports-related promotions are genuinely clever, safe, and fun. On Monday evening, two of the more recognizable members of the Women's Pro Soccer League engaged in a ritual that anyone who ever played adult-free baseball, basketball, or soccer as a kid will immediately recognize.
Marta, the Brazilian who scores goals for F.C. Gold Pride, and Abby Wambach, of the Washington Freedom, took turns picking the members of the two teams that faced each other in the WPS All-Star Game Wednesday night.
All-Star games are dubious propositions. Players unaccustomed to operating as teammates are unlikely to produce great art, especially in games where part of the point is supposed to be defense. This soccer all-star game occurred when most fans of the game had been watching telecasts of it from South Africa for a couple of weeks, which might have provided a further disincentive to watch.
But good on whoever thought up this promotion, anyway, because it was a fine and worthy attempt to connect the sport to those of us who never got much further than pick-up games at the park after school. If you're one of us, you remember the drill. Two big kids named themselves captains. Then they took turns choosing the members of their team:
     "I'll take Jimmy.
     "I'll take Big Mike."
     "Bobby Truckhouse."
     At this point, Jimmy, picked first, welcomes the slow but powerful Bobby Truckhouse with a slap on the back.
     "We'll kill 'em," he says.
The choosing proceeds, and as part of the dwindling number of unpicked players, you hope you won't be last.
I don't know if anyone in the pool of all-stars worried about that, but apparently when the coaches of the two teams talked briefly about a trade, the members of each team loudly protested the possibility. They all wanted to stay where they were out of sense of loyalty to the side they'd joined minutes earlier.
Remember? Sure you do.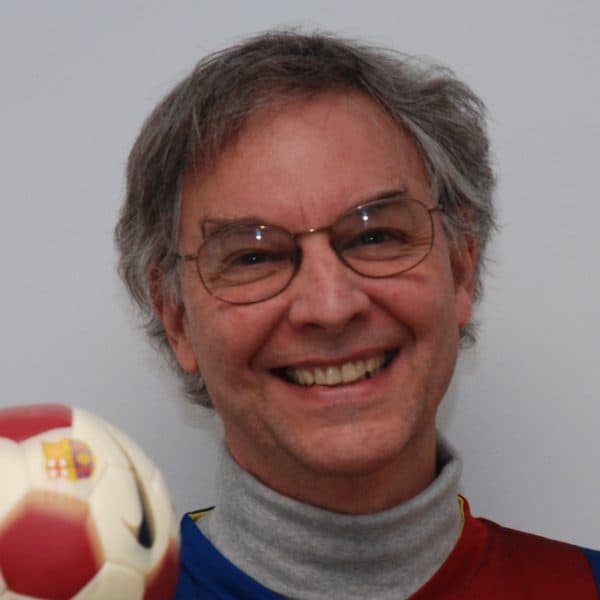 Bill Littlefield Host, Only A Game
Bill Littlefield was the host of Only A Game from 1993 until 2018.