This article is more than 10 years old.
On the brink of the semi-finals of the World Cup in South Africa, soccer fans are fixated on the teams that have survived.
But the governments of at least two of the countries represented by teams that were unsuccessful in South Africa are focused on those failures, and the consequences have been passing weird.
The French team was an embarrassment, not so much because they couldn't beat anybody in their group, as because members of the team fell to bickering with the coach, one of them got sent home, and the rest, behaving like adolescent truants, boycotted a practice. But the Minister of Sport in France made a dumb situation dumber by referring to it as "a moral disaster," and then the President of France summoned members of the team to his office, in the process cancelling appointments having to do with the efforts of non-governmental organizations to help various people who aren't soccer players.
After the Nigerian team crashed out of the tournament with two losses and a draw, the President of that country, Goodluck Jonathan, challenged his French counterpart in the absurdity derby by suspending the team from international competition for two years…a decision apparently designed to enhance Nigeria's soccer profile by making the team invisible. I can't resist. Goodluck with that, Jonathan.
Both these actions irritated FIFA President Sepp Blatter, since he and his predecessors have always maintained that creating empty mountains out of soccer molehills is the business of their bloated, self-aggrandizing bureaucracy rather than the bloated, self-aggrandizing bureaucracies presiding over various nations.
On Tuesday, Mr. Blatter blathered as follows: "Definitely I can tell you that political interference will be dealt with by FIFA notwithstanding what kind of interference and what is the size of the country."
FIFA has never actually declared war on a sovereign nation, but Mr. Blatter's remarks suggest that this may change soon if the presidents of France and Nigeria don't shape up. Mr. Blatter would be better off concerning himself with employing officials who notice when the ball has crossed the goal line, but at least he has an excuse for blithering. International soccer is his business, and every four years a certain amount of posturing is apparently required from the fellow in Blatter's seat.
But are there no wars? Are there no economic or natural disasters? What should we make of heads of actual states who are more nuts than their constituents are regarding soccer?
This program aired on July 2, 2010. The audio for this program is not available.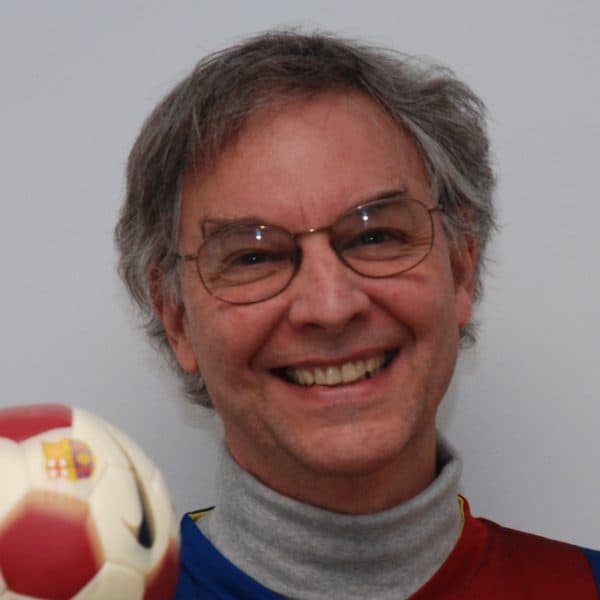 Bill Littlefield Host, Only A Game
Bill Littlefield was the host of Only A Game from 1993 until 2018.