This article is more than 10 years old.
As a young man determined to do whatever it took to grow so much muscle that his father wouldn't recognize him, Solotaroff injected and swallowed every steroidal substance he could score. Then he worked as a stripper and party favor to support his pharmacological needs, but also perhaps just because he so enjoyed walking around in a jock strap adorned with a star of David.
The Body Shop certainly works as a cautionary tale, but Solotaroff also intended to amuse his readers, which explains why the book begins with a description of his appearance at a bar mitzvah on Long Island as a grotesquely muscled Moses…a Moses "in high-cut, leopard-print briefs."
Solotaroff writes powerfully about his companions in body building, men who've traveled further than he has along the weird and dangerous shoot steroids would grease. But body building is about narcissism as much as it is about anything, and the author saves some of his most dramatic similes for descriptions of himself:
I wobbled like a soft-boiled egg. But there, in the mirror, was the point of (the) torture: freakish definition from neck to knees. My upper and lower arms were rudely engorged, the veins between wrist and elbow fat as earthworms…Even my skin glistened in fierce salute – the dark, ruddy howl of dammed blood.
Which is all well and good until the guy with all that going for him becomes paranoid enough to begin plotting against his appliances, stops sleeping, and has a heart attack at 22.
This program aired on August 7, 2010. The audio for this program is not available.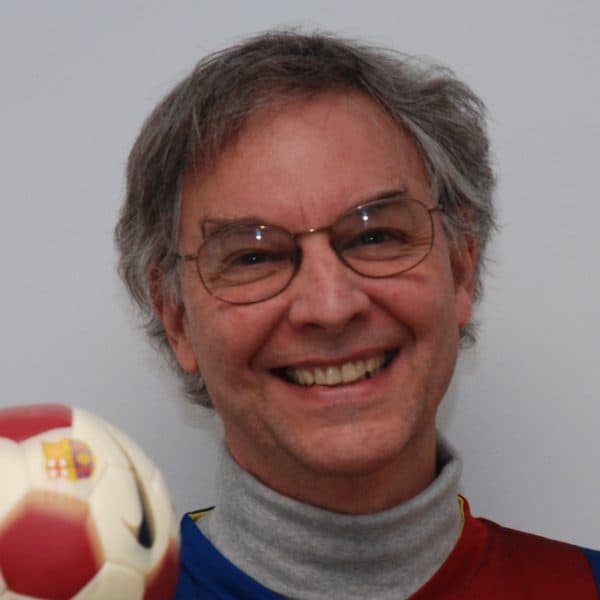 Bill Littlefield Host, Only A Game
Bill Littlefield was the host of Only A Game from 1993 until 2018.