This article is more than 10 years old.
Old Brockton gave us Marciano,
Famous as "the Rock."
It gave us Marvin Hagler, too,
Who was of sturdy stock.
He hammered middleweights for years
Made action movies, too…
Which, if you looked that marvelous
Is just what you would do.
More recently the city has
Produced the Brockton Rox.
Like minor league clubs everywhere
They've tried to knock the socks
Off folks with their promotions,
Hoping they could fill the seats
Through wins, of course, but also
On the nights of their defeats.
They've brought mixed martial
Arts to baseball,
Hoping you'd agree
That broken bones and blood are things that
You should pay to see
Alongside pitching, hitting, fielding,
The odd sacrifice…
I'm talking bunts and flyballs, now,
Not cuts requiring ice.
And now Bill Lee has joined the Rox.
I heard the news this week.
He's sixty three years old, is Bill
And something of a freak,
In that he still can sort of pitch…
At least he thinks it's true,
And those in charge in Brockton?
Who knows? They may think so, too.
More likely they have figured that
Since Bill Lee isn't dead,
And since their ballclub's prob'ly
Nearly knee-deep in the red,
That Lee might sell some tickets
To the battered, limping few
Who still remember, decades later,
What Bill Lee could do
When he pitched for the Red Sox
Over thirty years ago:
He baffled Billy Martin's Yankees,
Sometimes throwing slow,
And sometimes even slower,
Sometimes throwing at their heads.
(I will not talk today of how
He fared against the Reds.)
So are you of a certain age?
Do you remember Bill?
He is an ancient spaceman now,
But still, perhaps you will.
In any case, he goes for Brockton
On September five…
Or so report the Rox these days.
I hope it isn't jive.
For even if he's hammered,
As my guess is he might be,
It might be fun to see once more
The act that is Bill Lee.
This program aired on August 19, 2010. The audio for this program is not available.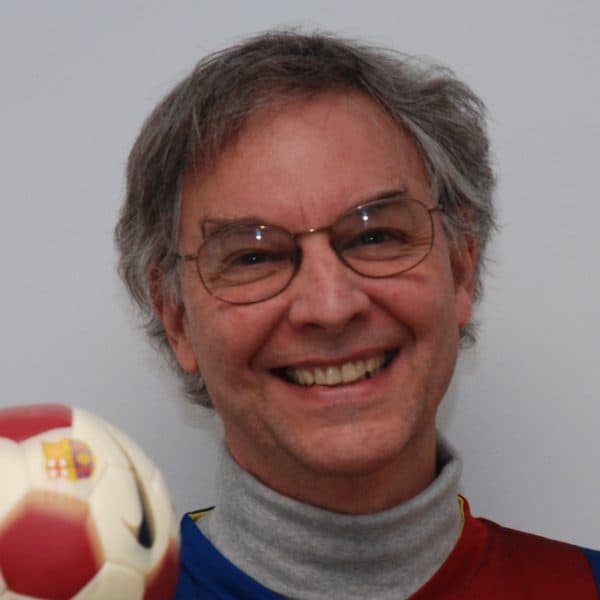 Bill Littlefield Host, Only A Game
Bill Littlefield was the host of Only A Game from 1993 until 2018.