This article is more than 10 years old.
They're laying off the crossing guards. The kids are on their own
While walking to the schools where budgets haven't really grown
As salaries have been frozen for the teacher and the aide.
For years our roads and bridges haven't really made the grade.
But never mind these problems and the overwhelming need:
Tom Brady's set to get some fifty million guaranteed.
I do not blame Tom Brady. Hey, from all that I can see
He is a pleasant guy and just the same as you or me,
Except that you and I can't lead the Patriots down field…
See I, faced with that challenge, would immediately yield
The ball to any bruiser who politely asked for same.
(And if you wished to keep your head, you'd prob'ly do the same.)
So maybe eighteen million every year is what's required
To find yourself a quarterback by whom the team's inspired
Enough to keep the many millions more cascading in…
That's why, if you're the owner, you pay out the dough and grin:
You spend the bucks to make them. That's how this equation works.
If you are in the owners' club, you know that there are perks…
You get the help you say you need to keep the team at home,
As everybody waves their great big fingers made of foam.
The rich get richer. So it goes. The stars will always shine,
As those who have no jobs keep making up a longer line
Than any line for tickets at the weekend's biggest game.
It's been thus for a while, I guess, and so it's still the same.
But do not blame Tom Brady for the millions that he makes.
For hauling in a bundle, he has what it clearly takes.
Nor will he keep the title of "the highest paid," I'm told,
For here is a prediction, and it isn't very bold:
Jim Irsay, he who owns the Colts, says he won't be exceeded
At paying to a quarterback much more than could be needed,
So Peyton Manning's contract, when the deal is finally made,
Will make Tom Brady feel that he is badly underpaid.
This program aired on September 10, 2010. The audio for this program is not available.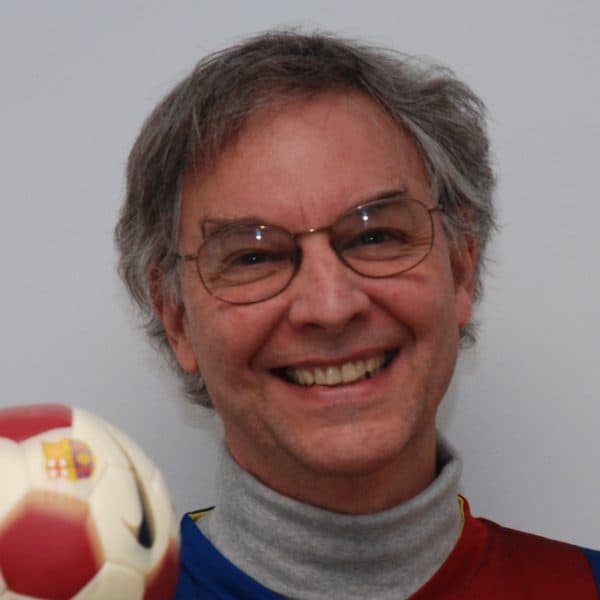 Bill Littlefield Host, Only A Game
Bill Littlefield was the host of Only A Game from 1993 until 2018.