Championship Game: Take 2
This article is more than 10 years old.
Last Saturday at the Melbourne Cricket Club, over one hundred thousand fans of Australian Rules Football gathered to watch the sport's Grand Final, which was supposed to end with the crowning of either St. Kilda or Collingwood as champion.
But a funny thing happened on the way to the coronation. The game ended in a tie.  And in this case "ended" was ambiguous. According to the hallowed traditions of the AFL, which eschews overtime in the championship game, the contest would have to be played again.
In the vernacular of the playground, last Saturday's result called for a do-over.
In the one hundred fourteen year history of Australian Football, this has only happened twice before. Perhaps that's why nobody quite knew what to make of the circumstance. Or, rather, lots of people made of it lots of different things.
Many players grumbled that the postponement of the off-season had screwed up their vacation plans. Collingwood captain Nick Maxwell called the additional game "an absolute joke."  But the owners of the two teams and the league's administrators were no doubt thrilled. Revenues from the "do-over" were estimated at nineteen million dollars. The windfall was no consolation to Laura Haywood and various other brides-to-be who knew that a lot of the people they wanted at their weddings would be watching football last Saturday, and so had planned their nuptials for a week after the championship. Oops.
It is probably impossible for fans of sports in the U.S. to imagine settling a championship by asking both teams to come back in a week to play it again. Extra innings and overtime are taken for granted by those who follow sports in this country. An aversion to ties has even been offered as one reason soccer lags behind the other pro sports in terms of attendance and t.v. viewership here.
But what fun to discover something this quirky in the all-too-often buttoned-down and regimented business of our games. As Michael DiFabrizio, a blogger in Australia, wrote: "We're getting two Grand Finals in one year. How great is that?"
I agree. Pretty great. But not quite great enough to keep the tradition alive. It was determined after last week's tie that if St. Kilda and Collingwood couldn't settle the issue in regulation the second time around, there would be an overtime.
Grand Final, the sequel, began while I was asleep last night. For the sake of all concerned, I hope it's over.
Thankfully, the AFL Grand Final Replay did not go into overtime.  Collingwood beat St. Kilda in regulation, with a final score of 108 to 52.
This program aired on October 2, 2010. The audio for this program is not available.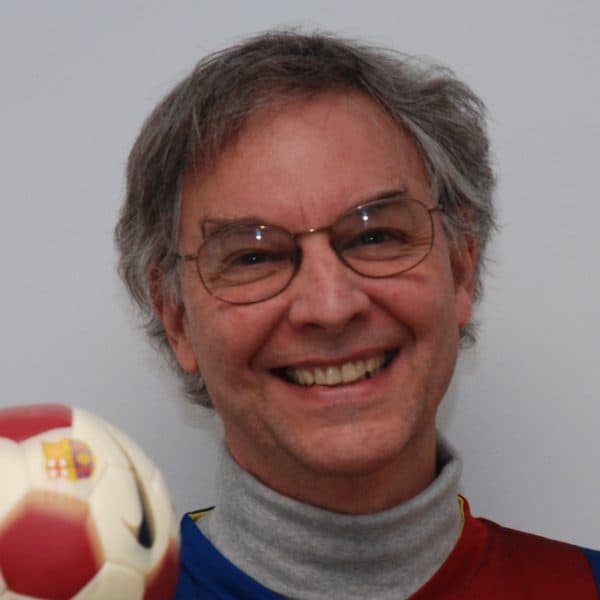 Bill Littlefield Host, Only A Game
Bill Littlefield was the host of Only A Game from 1993 until 2018.