David Tells Goliath, "No, Thanks."
This article is more than 10 years old.
On Friday, St. George's School of Newport, Rhode Island, was supposed to meet Lawrence Academy of Groton, Massachusetts in a game of football.
This might seem inconsequential, given the large number of other schools, colleges, and professional teams engaging in games each weekend, and often during the week as well. But the St. George's – Lawrence Academy game achieved a certain distinction because it didn't happen.
On Tuesday, Eric Peterson, the Head of School at St. George's, announced that since playing the game would create "an unreasonable risk of serious injury," St. George's wouldn't show up.
Mr. Peterson's point is hard to contest. The squad from Lawrence, which regularly wins by 40 points or more, features an offensive line that averages nearly 290 pounds. Three of their players weigh over 300, and five of the Lawrence lads have already committed to continue their careers in Division I football programs associated with colleges.
St. George's, a co-ed school with a total of 365 students, won their first two games this season after going winless last fall. But against Lawrence, on the line they'd have been giving up more than 100 pounds per player … in some cases, a lot more.
Eric Peterson has been accused of dodging a loss, even of cowardice. One especially myopic and heroically anonymous coach has called Peterson's decision "a black eye for the league." When I spoke with Mr. Peterson this week, he shrugged off the barbs.
"That's not really the point," he said. "I'd rather have all the flack than see one of our players in a wheelchair."
Lawrence Coach Mike Taylor expressed disappointment. "Our kids want to play," he said.
Whether players weighing 350 and 335 pounds should be characterized as "kids" is an open question. Whether they should be playing against youngsters they outweigh by 100 pounds really shouldn't be.
At some point in the near future, a committee consisting of three headmasters from the league's member schools will decide whether to call Friday's non-event a forfeit. If they can see their way past that administrative business, perhaps they'll also award St. George's Headmaster Eric Peterson a medal for common sense.
This program aired on October 8, 2010. The audio for this program is not available.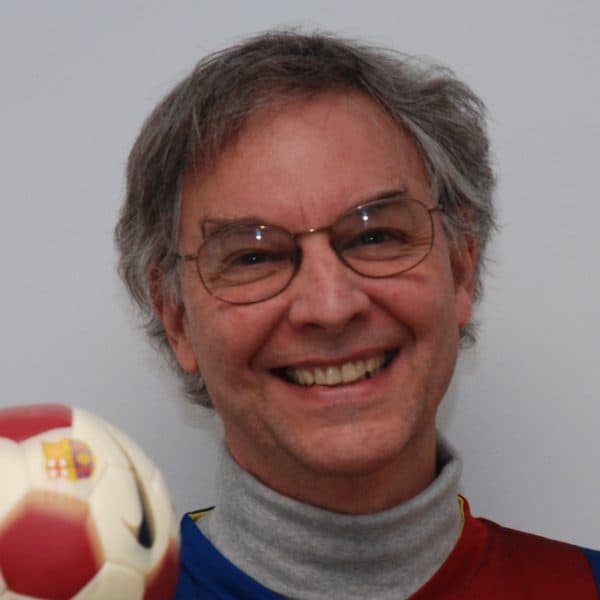 Bill Littlefield Host, Only A Game
Bill Littlefield was the host of Only A Game from 1993 until 2018.