World Series in Cowboys Territory
07:23
Play
This article is more than 10 years old.
From the time the Dallas Cowboys opened their new stadium in Arlington, Texas, there was always the possibility that the Cowboys and the Texas Rangers would play on the same day, on the same street, less than half a mile from each other. But few expected that the Rangers would be playing in the World Series when it happened.
Even during the World Series, from the moment wheels touched tarmac at Dallas/Fort Worth airport, it was clear that we'd entered Cowboys territory.
A limo driver, meeting his client at baggage claim, complained that the 'Boys just can't catch a break. And a debate broke out on the bus to the rental car lot, as fans of the struggling Cowboys and Vikings tried to determine who has it worse.
On the day after the Texas Rangers' first-ever World Series appearance — after a tough loss, they went down a game to San Francisco — unexpectedly, I found my first Rangers fan at Cowboys stadium.
His name is Daryl "Moose" Johnston. A star fullback for the Cowboys from 1989 to 1999, he's now a football analyst on Fox. But on that day, he joined the rest of North Texas in rooting for the Rangers.
"When you talk about football season, the Dallas Cowboys are on the front page of the Dallas Morning News," Johnston said. "Well, the Texas Rangers have changed that this year. They've been the talk of the town. And this is a football town. It's a football state. It's Friday Night Lights. It's high school, college, professional. But this year, right now, at this time, it's about the Rangers."
A thousand people came to Cowboys stadium to mark the 100 day countdown to the Super Bowl. Most had hoped to see Dallas become the first team to play in the Super Bowl on its home field. But, despite one of the highest payrolls in the NFL, the 'Boys have lost every game but one, and they've lost star quarterback Tony Romo to a broken collarbone.
Cowboys owner and GM Jerry Jones is disappointed, but he still found honor in the team's lost season, at least in front of the business people who are buying sponsorships and expensive suites in his $1.2 billion stadium.
"It's about getting up," Jones told the crowd. "It's about getting knocked down. There are not very many really thrilling times compared to all the butt-kickings you get playing this game."
At Sunday's game, the Cowboys got another one of those butt-kickings. As Dallas headed to the locker room at halftime, down 14-3 to the Jaguars, the crowd actually booed.
After the game, coach Wade Phillips took his seat in front of the cameras, looking as downtrodden as a coach can look.
"I've got talented players and I'm not getting them to play well enough," coach Phillips explained to the reporters. "I'm at a loss right now, certainly, because if I knew what to do I'd have already done it. I got to go back and re-evaluate and look at it again."
Fans streaming out of Cowboys Stadium were greeted by helicopters and planes circling the Rangers' ballpark, just down the street. The parking lots for the two venues are connected by a pretty little footbridge.
Willie Myles couldn't help commenting as he crossed the divide between Cowboys and Rangers territory.
"We walk from the losing side to the winning side," Myles announced.
"It's a football state. It's Friday Night Lights. It's high school, college, professional. But this year, right now, at this time, it's about the Rangers."

Daryl 'Moose' Johnston, former Cowboy
Myles attended the Cowboys game in-person, and was heading home to watch Game 4 of the World Series on TV. Even though he calls himself a die-hard Cowboy's fan, Myles said it would be worse to watch the Rangers lose the World Series than to see the Cowboys not win another game all season.
"It's good because we get the number one pick," Myles said. "Hey if we're gonna lose, then lose big."
Jerry Weistinger and Orlando Sandoval occupied their favorite tailgate spot in the Rangers parking lot. With tickets to both of the games and a perfect view of the Cowboys' and Rangers' stadiums, they took a break between their NFL-World Series doubleheader.
"Did ya'll hear our section?" Weistinger asked. "Our whole section was chanting."
"We're chanting 'Rangers, Go Rangers' inside the Cowboys game," Sandoval said. "That's how bad we are right now."
But don't feel too badly for these fans. The Cowboys might stink, but Arlington is over-the-moon about the unexpected success of the Rangers.
"It's okay," Sandoval explained. "We got a winning baseball team. Give us one or the other."
Two days later, the Giants had gone home with the World Series trophy.
The skies opened up over Arlington — even though the locals told me North Texas is currently in a drought — and James Godwin, from Ovilla, Texas, bought a few last World Series trinkets in the Rangers Team Shop while television screens pumped-in ESPN interviews with happy Giants players.
"We had a great season," Godwin said. "If I had been asked opening day if I could have had the opportunity to be at a World Series last night, in our own stadium, I'd have been tickled to death."
In the lobby of city hall, a bronze statue of Tom Vandergriff, the mayor who brought the former Washington Senators to Arlington in 1972, was dressed up in a Rangers t-shirt and cap.
As he readied a shipment of congratulatory barbecue for the mayor of San Francisco, current Arlington, Texas, Mayor Bob Cluck smiled and said his town was still proud of its team.
"I'm happy they got there," Cluck said. "That, in itself, was quite a feat and sure I'd like for them to have won the World Series and I'm sure they will, eventually. Perhaps next year."
Even the prospect of losing ace free agent Cliff Lee won't keep Rangers fans from dreaming about next year. As for Cowboys fans? Well, Cowboys fans might as well start rooting for that no. 1 draft pick.
This segment aired on November 6, 2010.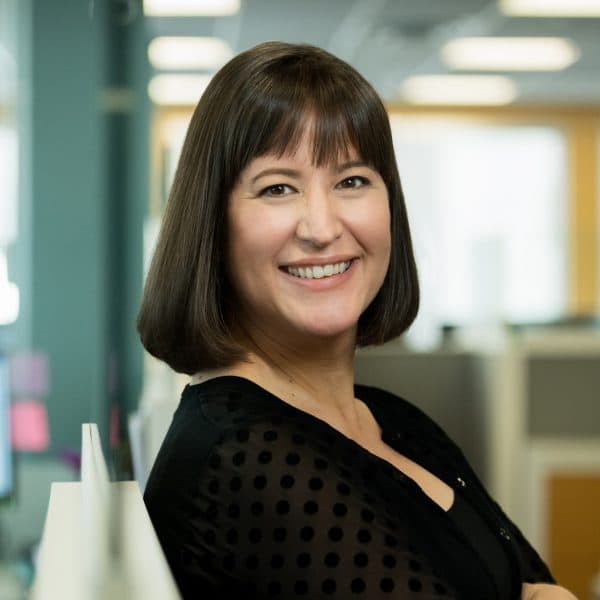 Karen Given Executive Producer/Interim Host, Only A Game
Karen is the executive producer for WBUR's Only A Game.