This article is more than 10 years old.
Hooray for all the champions and all that they provide.
We're thankful for the thrills they give us all along the ride
That takes us to the Super Bowl, the Final Four, the Cup,
The Series or the Majors or the Slam or the top pup
Who wags her tail at Westminster and grabs the largest prize,
As, limp with admiration, an adoring public sighs.
We're thankful when the quarterback, twice flattened, shakes his head
To clear away the cobwebs, since it means he isn't dead.
And when the fastball, meant to send a message, goes astray,
And nicks the batter's coconut, we're thankful he can say,
"It's part of what I do, and only that. I'll step back in,
And try not to remember where my head has lately been."
And if a lot of owners say a lot of stupid things
As they pursue the glory marked by large and gaudy rings,
I guess we can be thankful that some owners, good and great,
Can see that owners also serve who only stand and wait.
If there are always threats of lockouts, also talk of strikes,
And if we must endure a lot of dopes behind the mikes,
We certainly are thankful for the seasons unimpeded,
And all those calling games who can be quiet when what's needed
Is space and time for taking in the brilliance of the show,
And not clichés and jargon in a wind that doesn't blow
Much good to anyone. If that's a cliché of a sort,
At least it's one without a clear attachment to a sport.
If many on Thanksgiving give their thanks for every game
That they'll be watching all day long, I hope that you won't blame
Yours truly for being thankful that if I do not partake
Of that specific overload, and choose, instead, to rake
The leaves or read a book or watch a movie…hey, I might…
Or take a walk, or write a postcard, if I find I'd like
To otherwise engage myself, should I be so inspired,
For saying "No, thanks" to football on Thanksgiving I'm not fired.
This program aired on November 24, 2010. The audio for this program is not available.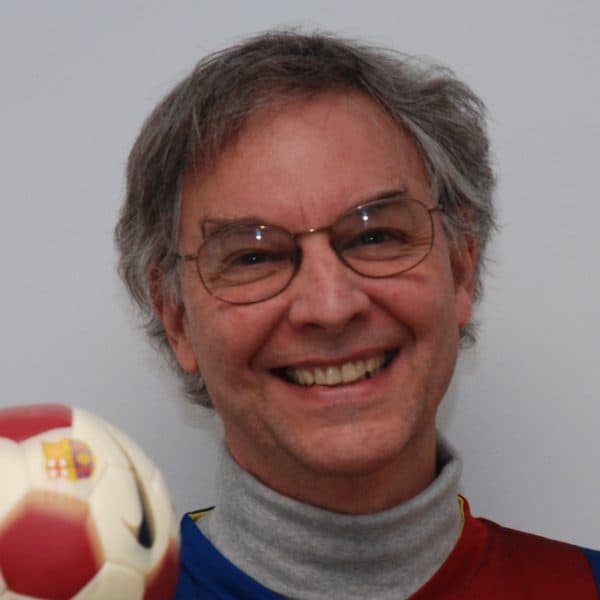 Bill Littlefield Host, Only A Game
Bill Littlefield was the host of Only A Game from 1993 until 2018.