All I Want for Christmas is a Brain
This article is more than 8 years old.
Jingle Bells, Jingle Bells, Jingle all the way.
You can get a pitcher, but you're gonna have to pay.
Hitters also don't come cheap, hence we have one reason
Ticket prices rise again in every baseball season.
What, then, should we give the owners, men with everything?
What can they unwrap this year? What can Santa bring?
Fans with deeper pockets, sure. Fans who all agree
To spend more for their seats and for the games on their TV's.
Basketball on Christmas day has become tradition.
Seems as if the NBA is lately on a mission
To dump the hokey caroling, the pie and pudding, too,
And fill the day with games to watch until we've all turned blue.
What, then, should we give to David Stern so he can see
That sometimes too much is too much? Wouldn't you agree?
Christmas Day for ten teams is required, not elective.
Maybe Santa can bring the commissioner some perspective.
FIFA's had a troubled time since Qatar got the cup.
Many people feel Sepp Blatter fouled the process up
When he announced that 2022 would be the time
When desert soccer comes of age. That won't be so sublime
For gay fans who wish gaily to attend the celebration…
For Qatar outlaws making love for fans of their persuasion.
So Blatter, in his wisdom, urged those fans to just refrain.
I guess that we can hope that Santa brings the guy a brain…
Or maybe just a heart, at least, if not the judgment to
Say nothing if no words but dumb words find their way to you.
As the jingling of those bells comes louder down the lane,
I would wish for all of us less reason to complain,
But also sense enough to see that this old world of sports,
Troubled as it is and puzzling, lacking not in warts,
Is still a source of joy sometimes, and beauty on the days
When grace and talent can combine in some game's brilliant plays.
May we never lose the sense of wonder games provide.
May our gift be gratitude for every season's ride.
This program aired on December 16, 2010. The audio for this program is not available.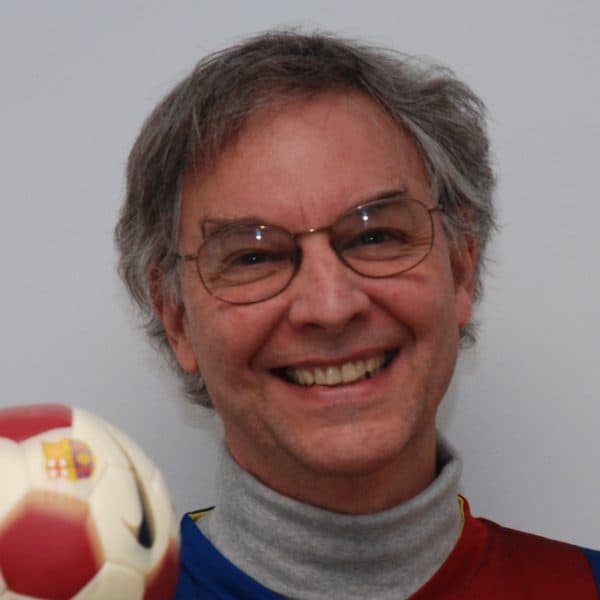 Bill Littlefield Host, Only A Game
Bill Littlefield was the host of Only A Game from 1993 until 2018.