This article is more than 8 years old.
Presidents throw out first pitches on Opening Days.
Presidents invite the members of championship baseball teams, basketball teams, football teams, soccer teams, Ryder Cup teams, Davis Cup teams, and especially telegenic Olympians to visit the White House.
Representatives of these teams give the president jerseys with the number "1" on the back. Probably some presidents wear them.
But although lots of pro athletes down the years have made the acquaintance of the judicial system, some of them early and often, a few of them to the detriment of their careers, what President has previously expressed gratitude to the employer of such an athlete for giving that athlete another chance?
It's unlikely that when Mr. Obama thanked Philadelphia Eagles owner Jeffrey Lurie for hiring Michael Vick, the president was attempting to wrap up the ex-convict vote, although the numbers are significant. At last count, in this nation boasting the highest documented incarceration rate in the world, more than seven million citizens were on probation, and some perhaps significant number of them will one day reacquire the right to vote. In a close election, who knows?
Still, it's more likely that the president was simply expressing what one of his spokespeople, Bill Burton, later said Mr. Obama was expressing: that is, the contention that "individuals who have paid for their crimes should have an opportunity to contribute to society again."
This being one of many lands in which contributions of the athletic variety have been deemed especially worthy of praise and treasure, it's not surprising that Mr. Vick's contributions, which include running fast in an illusive manner and throwing a ball various distances with  accuracy, should have caught the attention of the nation's leader.
Mr. Obama's spokesperson further explained that the president condemned the crimes of which Michael Vick had been convicted. He did not feel it necessary to mention that the president also opposes drowning kittens and clubbing baby seals. It's likely that he also opposes various other high crimes and misdemeanors which have landed many citizens in prison from time to time. Perhaps we'll hear soon about his calls to the men and women who have offered employment to those who've served their time for these felonies and indiscretions, and who are trying to build comebacks more humble and less celebrated than Michael Vick's.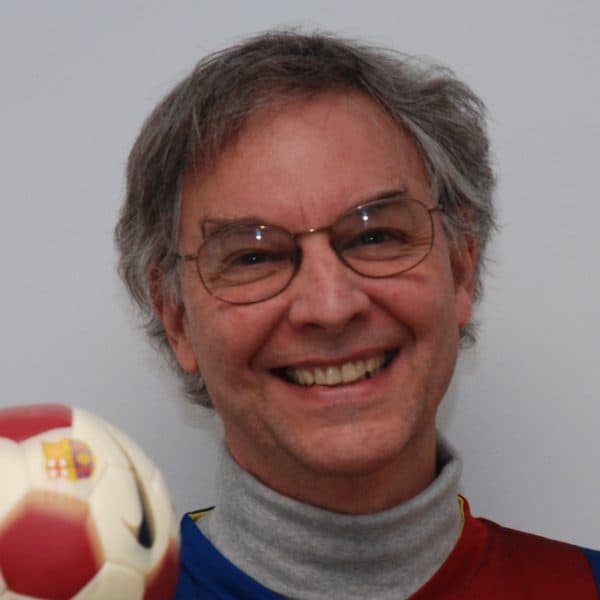 Bill Littlefield Host, Only A Game
Bill Littlefield was the host of Only A Game from 1993 until 2018.