This article is more than 10 years old.
When Christmas and New Year's Day fall on Saturday, we wonder how many of our listeners will find something to do other than listen to Only A Game on those particular mornings.
Perhaps we needn't have been concerned. An e-mail in rime from Tom Neilson, a WBUR listener, read:
"Year after year, one thing stays the same.
Listening to Bill and It's Only A Game.
The first thing I did in 2011
Was listen to Littlefield at 7."
Tom Kuffel, who's in the U.S. Army, sent this message, which was marked "unclassified."
"I just read Mr. Littlefield's Christmas jingle and his other posts. Can it be there is someone in the world who has found a job that he enjoys, and is so secure in his knowledge of it that he can toy with it? Please tell him how fortunate he is."
Message received, sir. And thank you.
From Ottawa, Ontario, Canada, Issac Lin e-mailed a correction after he'd listened to my conversation with Charlie Pierce last week.
"If Charlie was referring to the Calgary Flames when he said that there is an outdoor hockey game each year in Calgary, he is mistaken. The only official outdoor NHL games were the Heritage Classic in 2003, held in Edmonton, and the Winter Classics of the past four New Year's Days."
B.J. Entwisle, who hears the program on New Hampshire Public Radio, was dismayed to hear Charlie admit that he'd only watched the last 12 or 13 minutes of the women's basketball game between Stanford and the University of Connecticut. "Why do you put up with this?" he wrote.
Well, in part because those 12 or 13 minutes constituted 12 or 13 more minutes than a lot of sports writers and columnists watched.
My midweek commentary mentioned the concerns some pro football players have about the potential consequences of concussions, an occupational hazard in their work.
Dev Luthra responded to that commentary. "Watching football is ever a guilty pleasure for me," he wrote. "I remember reading an article in Sports Illustrated on the occupational injuries and their aftermath – a horrific read – but here I am, still watching."
If the station that brings you Only A Game doesn't also bring you the mid-week commentaries, you can get them as a podcast each Thursday, or you can read them here.

Email us or leave a message on the listener line, 617-353-1860. You can find us on Facebook and follow us on Twitter.
This segment aired on January 8, 2011.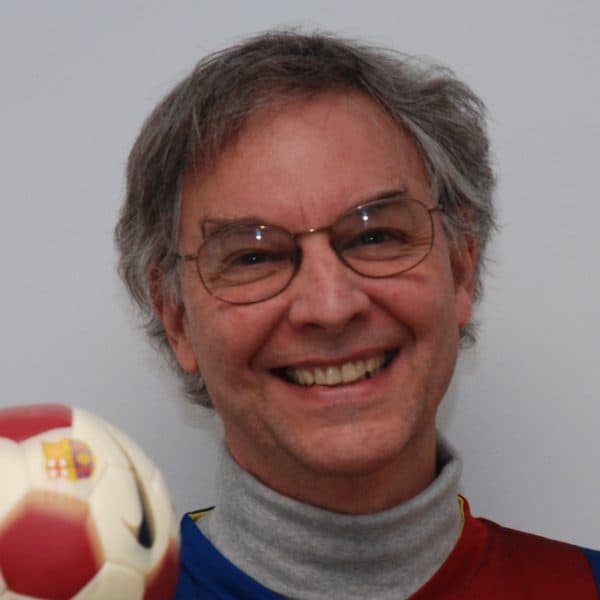 Bill Littlefield Host, Only A Game
Bill Littlefield was the host of Only A Game from 1993 until 2018.