This article is more than 10 years old.
Patriots v Jets.
When these two teams meet, you can throw out the record book.
Actually, as the Seattle Seahawks demonstrated when they beat the defending Super Bowl Champion New Orleans Saints on Saturday, when any two teams meet you can throw out the record book. The Seahawks lost nine games and won only seven during the regular season, but against the Saints they scored 41 points, which is enough to beat any team that can't score 42 on any given Sunday. Or, in this case, Saturday, and the particular Saturday upon which the opposition scored 41.
But Patriots v Jets.
A lot of people have been hoping for this matchup, especially people for whom the entertainment value of a mere football game is inadequate. That's because when you get Patriots v Jets, you get history, as in the current Patriots Head Coach, Bill Belichick, quitting as Head Coach of the Jets after one day on the job to assume the same job in New England, a circumstance that led to speculation about treachery, dishonesty, and perhaps mopery, as well as a pocketful of baubles, such as promises. This happened in 1999, two years after Bill Parcells had left his position as Head Coach of the Patriots to become Head Coach of the Jets.
Some fun, eh?
Toss in this week's contention by current Jets Head Coach Rex Ryan that, "This is about Bill Belichick vs. Rex Ryan," and you have all the elements necessary for a pointless discussion, if not a competitive football game.
Which you might conclude Sunday's contest will be, if you didn't examine the evidence too closely. Because during the regular season, the Jets beat the Patriots once, and the Patriots beat the Jets once. This would seem to suggest that the two teams are evenly matched, except that the Jets beat the Patriots by 14 points in September, before the lads playing defense for New England were on a first name basis with one another; and the Patriots beat the Jets by 42 points in December, by which point most teams likely to make the post-season have their personnel pretty well sorted out.
The early line had the Patriots beating the Jets on Sunday by nine points. This is because although the Patriots beat the Jets, 45-3, about a month ago, odds makers who give 42 points on any proposition whatsoever soon leave their chosen profession to seek work for which they are better suited, such as philanthropy.
This program aired on January 13, 2011. The audio for this program is not available.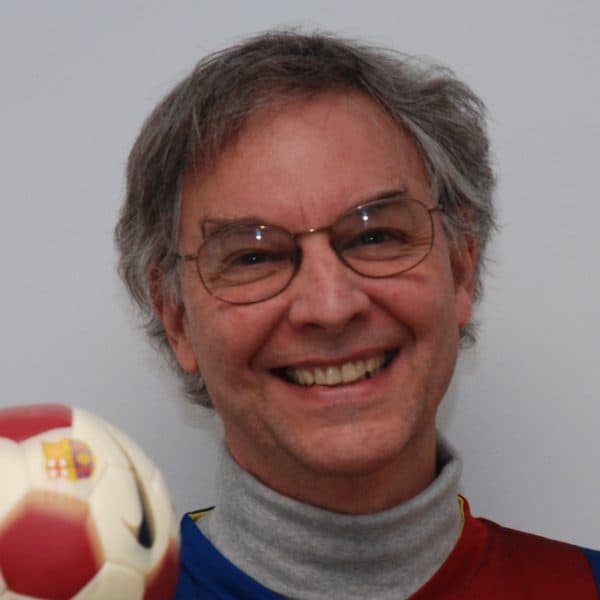 Bill Littlefield Host, Only A Game
Bill Littlefield was the host of Only A Game from 1993 until 2018.