This article is more than 10 years old.
Over the years, we've presented several stories about concussions and traumatic brain injuries suffered by athletes, especially pro football players. In response to my recent commentary touching on that subject, Peter Simshauser, a WBUR listener, wrote to point out that "a major portion of the January 8th Only A Game was devoted to discussion of the NFL." He went on to say, "I suspect that listeners awaiting an announcement that the show will eliminate or reduce its focus on the NFL in light of the injury risks will wait in vain."
He's right. We won't ignore the industry of pro football because the game damages some of its players. We also won't ignore the consequences.
Listeners often write to suggest sports that we have failed to feature. This week Andy DiPalma, who hears the program on WAMC in Albany, New York, brought to our attention a sport called bonving. "As far as I can tell," he wrote, "the game involves tossing sneakers and catching them in plastic waste baskets."
So we'll certainly have to look into bonving.
Henry Stark of Ithica, New York was unhappy with some of what we hoped might pass for humor on last week's program. "Listening to your broadcast I got really angry at your comments trashing the Seattle Seahawks," he wrote. "Your guest's list of the ten worst playoff teams spoke to me in a negative way. I hope last night's result – meaning last Saturday's game in which the Seahawks upset the Saints, 41-36 - will help you add some humility to your frequent ridicule of sports participants."
Manuel Hernandez, a WBUR listener, wrote to accuse Charlie Pierce of telling "bad, irreverent, and shocking jokes about Boston institutions, including Ted Williams," but Mr. Hernandez went on to conclude that he listens to the program because he finds Charlie's "horrible, disruptive, and smart-ass commentary brilliant and funny."
So there you have it.
A more straight-forward e-mail came from a listener named Constance, who wrote, "Gotta tell you I am an 80 year old who really is not interested in sports, having been married for nearly 60 years to a guy who is a rabid sports fan, but I so look forward to your broadcasts each Saturday morning. Your sense of humor, your commentaries, and your guests always start my day with a smile. Keep it up."
You can leave a message on the listener line, 617-353-1860, and you can find us on Facebook and follow us on Twitter.
This segment aired on January 15, 2011.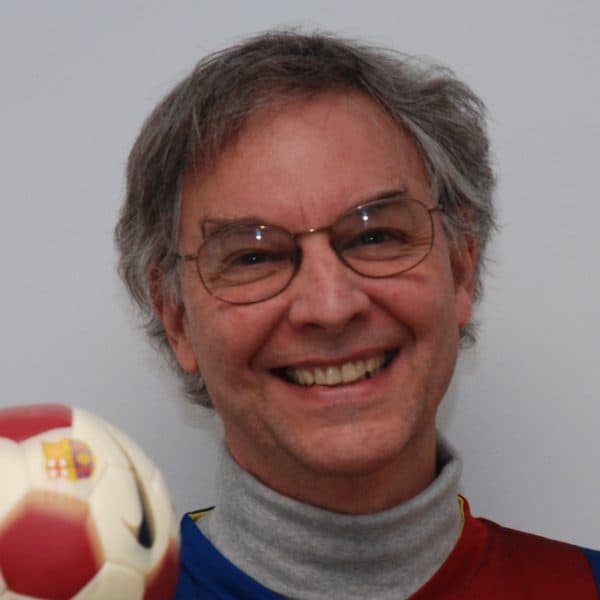 Bill Littlefield Host, Only A Game
Bill Littlefield was the host of Only A Game from 1993 until 2018.