This article is more than 10 years old.
The loss to the New York Jets was a big deal for all sorts of reasons that have been explored at great length.
For all of the New England Patriots it meant disappointment. For some of them it meant time to play golf. For some players who have not been in the NFL long enough to have made their futures secure, it can mean time to look for work elsewhere, especially since the league has been talking lockout.
Take Darnell Jenkins, for instance. The Patriots' wide receiver has been on the injured reserved list for the last couple of months, and when I spoke with him he was considering other options for employment.
"We never know what to expect from the NFL," Jenkins said. "So, I mean, we got notified. Me, I got a coaching application. I'm taking it serious."
When I met with Jenkins last week, he was getting his hair cut. The barber joked that he was trying to prepare Jenkins in case he had a job interview.
Darnell Jenkins didn't laugh.
"We have to feed our families, and some people have kids, and you have to think of something fast," Jenkins said. "If you're not already financially stable for the rest of your life, then you have to do something and you have to act fast."
For Jenkins, who has just signed a future contract with the Patriots that could mean more time on the practice squad, a lockout might mean the end of a football career that has barely begun. It might also mean the beginning of a career coaching high school football, or possibly a return to the University of Miami for one more semester, to finish his degree in sociology.
"I grew up in the poverty area of Miami, and that's the most my mom ever wanted," Jenkins said. "Playing football is one thing, but she really wanted me to go to school and be her first child to graduate from college, so whatever makes her happy, that's what I'm willing to do."
For Patriots fans, it's too bad that the Jets figured out how to cover Tom Brady's receivers so well. For football fans in general, it will certainly be too bad if the league locks out the players in March.
But for individual players, especially those who haven't played long enough to get rich, losses and even lockouts are just part of the context of their attempts to move along.
This program aired on January 20, 2011. The audio for this program is not available.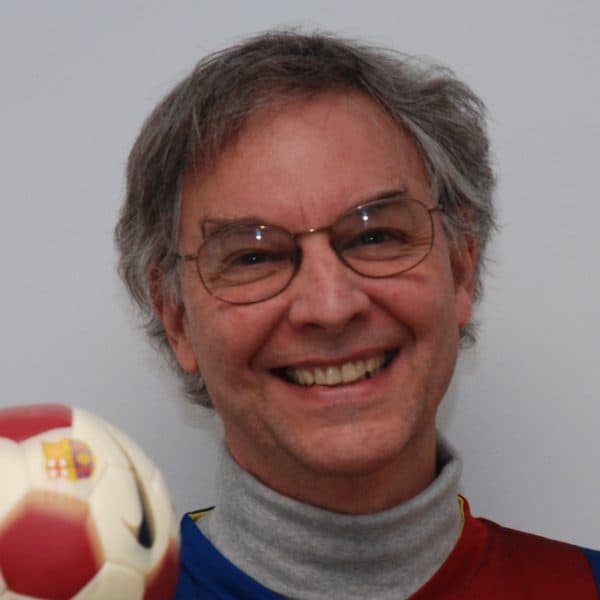 Bill Littlefield Host, Only A Game
Bill Littlefield was the host of Only A Game from 1993 until 2018.