Jets Flying High
02:11
Play
This article is more than 10 years old.
Before the New York Jets beat the New England Patriots last weekend, Jets designated pop-off Antonio Cromartie insulted Patriots quarterback Tom Brady. He called him name junior high kids hear frequently as they walk between classes.
Tom Brady flashed a smile, thought happily about his paycheck and his super model wife, and said "I've been called worse."
Jets Coach Rex Ryan had previously maintained that the game would come down to whether he or Pats Coach Bill Belichick was the greater genius.
Predictable as the generation of hype and witless pot-stirring may be, this sort of nonsense can suggest to fans that the Jets are an especially unlikeable lot.
It may be true. But the progression of the Jets through the postseason has also generated some stories that are kind of fun. As it happened, I was in New York last weekend. From various neighborhoods, I could see the Empire State Building lit up green and white, which was downright festive, especially when a light snow was falling. I read later that on their return from New England, the Jets had asked the pilot if he could get the flight plan altered so they could get a better look at their glittering colors on the building. They apparently cared. The sentiment is kind of sweet.
When the Jets-Pats game ended, I was on McDougal Street in Greenwich Village. Lots of people coming out of one of the bars on the block were wearing green and white caps and scarves. Several of them were chanting "J-E-T-S, Jets," so they hadn't skipped school. No shots were fired. I didn't see anybody torching trash, turning over a car, or climbing into high-tension wires, which puts at least those particular Jets fans a cut above the fans in various cities where big wins have inspired idiocy and worse.
This does not mean that I'm a Jets fan. Maybe in Pittsburgh, some powerful eminence who heard about the green and white lights on the Empire State Building has realized that by turning off all the lights in one of that city's biggest buildings, they'd be showing at least one of their team's colors: black. If I find out that has happened, well, that's one for the Steelers, isn't it?
This segment aired on January 22, 2011.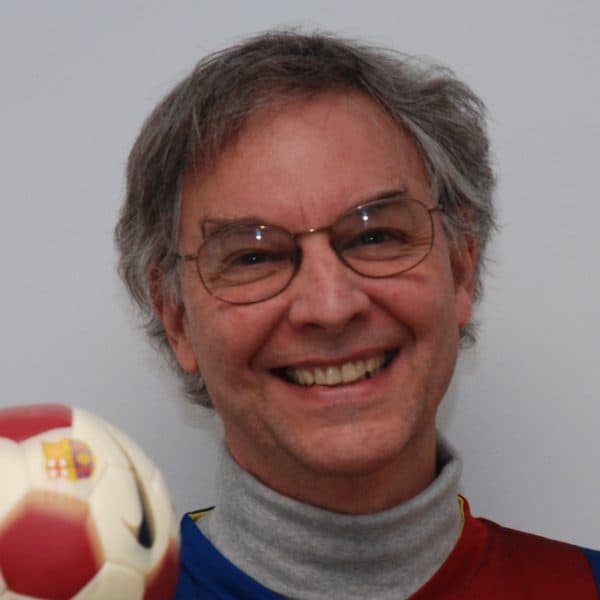 Bill Littlefield Host, Only A Game
Bill Littlefield was the host of Only A Game from 1993 until 2018.