Pay Attention To These Super Bowl Suggestions
This article is more than 10 years old.
And so it has been settled, and the match-up has been made.
In Green Bay or in Pittsburgh there will be a big parade…
While in New York and in Seattle, in New England, too,
And in Chicago's howling winds and elsewhere things are blue.

But long before the issue can be settled on the field,
Where one team will prevail as their opponents strive but yield,
We'll hear a lot of guessing masquerading as real thought…
A lot of quote "analysis," the best that can be bought
From guys who used to play the game, and guys who never did,
And from some guy who's built a new computer, some young kid
Who's fed in the statistics and the weather and the stars,
And what the players eat each day and where they buy their cars,
And what their biorhythms say about their motivations…
And where they've come from, too: which states, which cities, and which nations.
They'll factor in the coaches and the cheerleaders, as well,
The colors of the uniforms, and how the players gel
Not only on the field but in the clubhouse, as a group,
These analysts will tell you they have surely got the scoop.

From now until the Super Bowl can actually transpire,
The volume of this nonsense will soar high and even higher,
Until a nation's fans in unison will shout the same
Sad cry in desperation: Lordy, give us, please, the game.

Against the coming hot air blast and loud and louder prattle,
I freely state I thought the Saints would bury poor Seattle.
I thought the Pats would cool the Jets off. I was wrong again.
So since there is no reason you should listen to me when
I offer a prediction for the Super Bowl this year…
No matter now how hard you listen, you will never hear
A guess disguised as a conclusion reached through careful study.
For games are played because we don't know how they'll end up, buddy,
And Super Bowl or sandlot tilt or race from "A" to "B,"
No analyst can know what we sort of games we're going to see.
But they will shout and argue even so, and my intention
Is to suggest that we need not pay very much attention.
This program aired on January 26, 2011. The audio for this program is not available.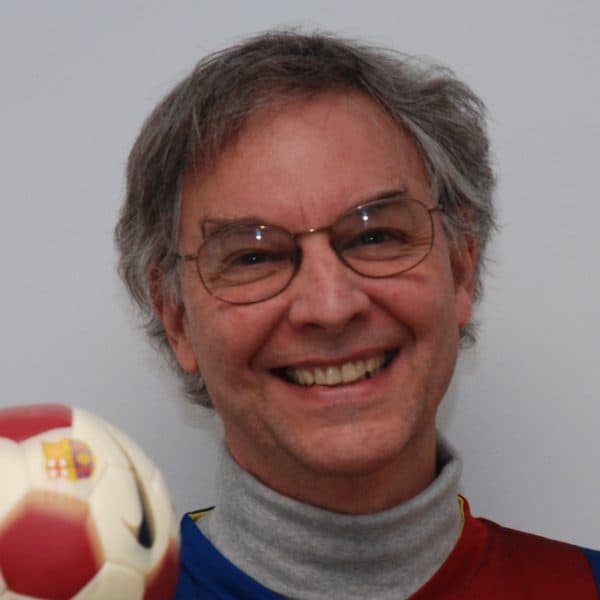 Bill Littlefield Host, Only A Game
Bill Littlefield was the host of Only A Game from 1993 until 2018.