This article is more than 10 years old.
Spider-Man by The Ramones (from Saturday Morning: Cartoon's Greatest Hits, MCA, 1995)
There is no NHL player with the nickname "Spider-Man", but it would be cool if there were. I wonder what Italian soccer standout Walter Zenga, who played briefly for the New England Revolution, is up to these days? Maybe a stint in the net for a needy NH squad (hello, Ottawa!) would be in order.
Go Down Moses by Louis Armstrong (from Louis and the Good Book, Verve, 2001)
From the noted theologian and skier. He played a little trumpet, too.
Kung Fu by Curtis Mayfield (from The Very Best of Curtis Mayfield, Rhino/WEA, 1997)

Mayfield is the man who put the "fu" in funk…
I Love Your Smell by Marilyn Rucker (from http://www.youtube.com/watch?v=GTtJIlzWayo)
What, did Tom Lehrer get a sex change operation? Nicely done!
This segment aired on January 29, 2011. The audio for this segment is not available.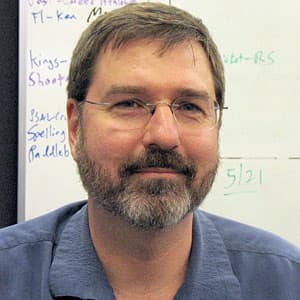 Gary Waleik Producer, Only A Game
Gary Waleik is a producer for Only A Game.