NFL Owners Hope The Rich Get Richer
01:28
Play
This article is more than 10 years old.
When Sunday's Super Bowl game is over, there will be celebration in Green Bay or Pittsburgh for a while, and there will be lots of discussion of which Super Bowl ads were most entertaining, and then — in every place where football fans gather — there will be uncertainty.
Although the NFL's players and owners can agree that pro football is a grand game generating billions of dollars, they have not been able to agree on how to distribute those billions. If they don't reach détente before March 3, when the current collective bargaining agreement expires, both sides will crank up the rhetoric and the likelihood of a lockout will increase.
Wealthy as pro football and other endeavors have made them, the owners are claiming the present profit-sharing arrangement excessively rewards the players.
They have come up with a plan to make everybody wealthier. They want to add two games to the regular season.
The players maintain that more games would lead to more injuries. This seems indisputable, though the owners dispute it. Some league officials have acknowledged that an extended season might produce more injuries, but they say the increase would not be disproportionate. Players injured during games seventeen and eighteen will no doubt be comforted by the proportionality of their disabilities.
NFL players are not coal miners or agricultural workers. The most talented and fortunate among them get rich. But most of their teammates don't. The average career in the NFL is short: about three years. The many players who get hurt are immediately replaceable, and the average contract is not guaranteed.
Many NFL veterans are significantly damaged and, as recent stories have indicated, numbers of them depend on charity. The industry built by the NFL and its television network partners generates a fortune for those who own, run, and promote the league. A more significant portion of the industry's profits should go toward protecting the health and insuring the security of current and retired players.
The history of negotiations between players and owners suggests these concerns will not be significantly addressed by the new agreement, whenever it is reached, but the current impasse provides those who care about the game and the players an opportunity to encourage more progressive thinking on the way toward the next football season, whenever it's going to happen.
This program aired on February 3, 2011.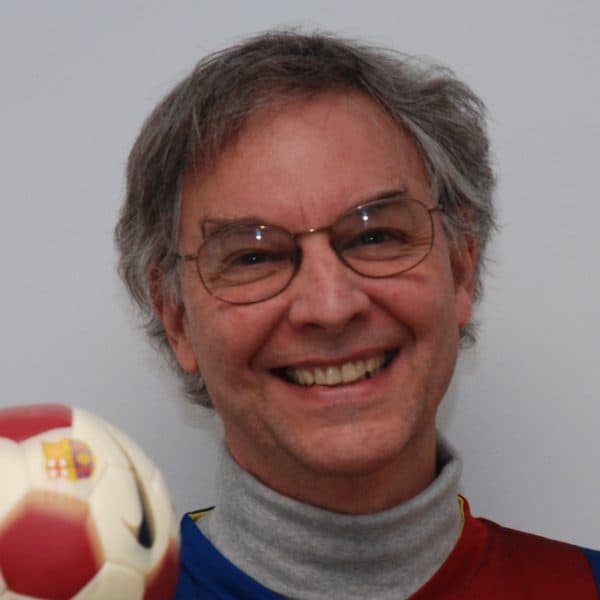 Bill Littlefield Host, Only A Game
Bill Littlefield was the host of Only A Game from 1993 until 2018.