This article is more than 9 years old.
After Thursday's loss to Tennessee State, the Racers' first of the season, perhaps you'd prefer to listen to this: http://www.youtube.com/watch?v=utaImPaurko
Bad Words by The Circle Jerks (from Golden Shower of Hits, Porterhouse Records, 1983)
If you've never seen the Jerks in Repo Man (http://www.imdb.com/title/tt0087995/), you should. Darn good, albiet goofy, movie. And it has the best opening titles of any movie I've seen.
North Dakota Fight Song (from http://siouxsports.com/hockey/schoolsongs.htm)
It's Sooooooooooooiux good.
Workaday World by Jack Beaver (from Music for TV Dinners, Scamp, 1997)
This pizzicato prize and carbonated carillon is a longtime favorite of Only A Game listeners. It makes it easy to imagine oneself as a Perry-Como-era crossing guard, the Safety Manager at a secret underground plutonium refinery or just a staff member of NPR's only sports program.
Woman by Wolfmother (from Wolfmother, Modular/Interscope, 2006)
The best bad album art since Hawkwind. Check it out: http://www.amazon.com/gp/product/B000WITSZS/ref=sr_1_album_2_rd?ie=UTF8&child=B000WIRV7U&qid=1328905214&sr=1-2
The Puppet Show by The Countdown Kids (from 100 Songs for Happy Kids, CHV Music Factory, 2009)
Why stop at 100?
This segment aired on February 11, 2012. The audio for this segment is not available.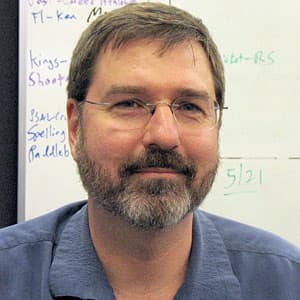 Gary Waleik Producer, Only A Game
Gary Waleik is a producer for Only A Game.