Derek Jeter: Going, Going ... Not Quite Gone
04:24
Play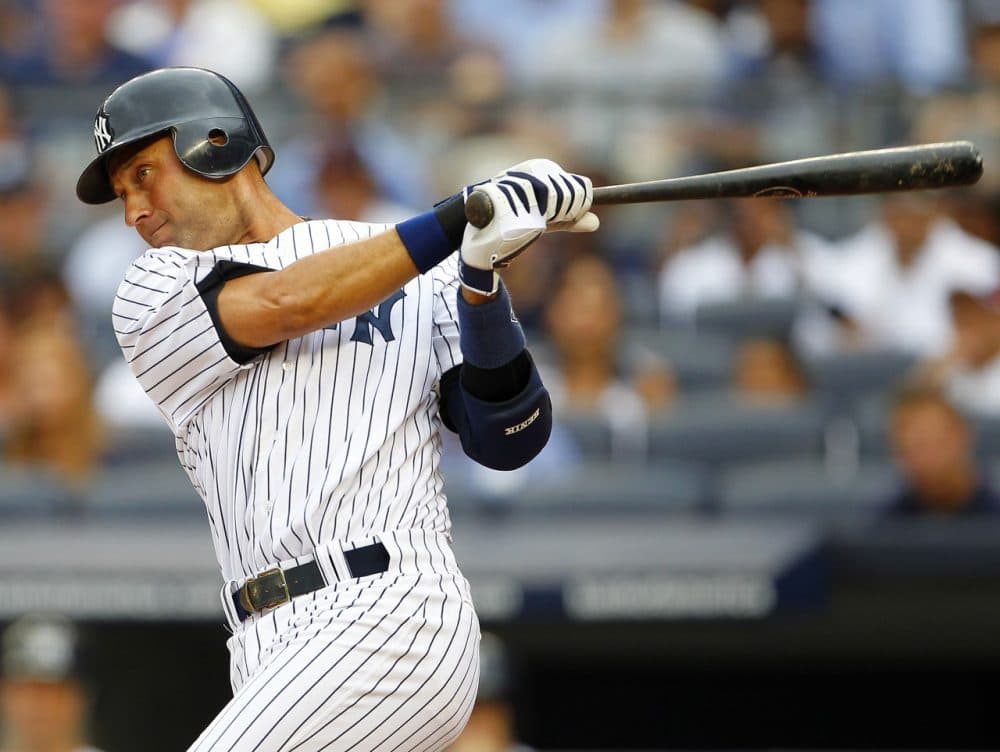 This article is more than 6 years old.
Of Bob Meusel, who played for the New York Yankees from 1920 through 1929, sportswriter Frank Graham, Jr. said: "He didn't learn how to say hello until it was time to say goodbye."
Nobody will say that about Derek Jeter, who began his career with the Yankees in 1995 and announced this week that he will end it after the 2014 season, hence saying goodbye in advance.
[sidebar title="Inspiring Story In Baseball's Past" width="320" align="right"]In 1934, an American Legion baseball team took a stand against racial prejudice. The true story is at the center of the children's book A Home Run for Bunny. In January 2014, we spoke with the author and illustrator.[/sidebar]We usually don't know pro athletes any better than they wish to be known unless they do or say something spectacularly self-destructive. But we form impressions of them not only from the way they play, but from the way they comport  themselves. Derek Jeter has invited fans of  Major League Baseball to admire him for almost two decades.
Likewise his associates and rivals. Until last year, during which he played in only 17 games because of injury, Jeter was exceptionally durable, which is the quality many pro athletes most appreciate in their peers.
And of course he has the numbers. He's been an All-Star 13 times.
Only nine players have accumulated more total hits than Jeter, and he will pass several of those nine if he stays healthy in his final season.
Babe Ruth, Lou Gehrig, Ron Guidry, Willie Randolph and Don Mattingly are among the players who preceded Jeter as captain of the Yankees. None of them held the position as long as Jeter, who accepted it in 2003.  That would not be such a big deal if it were not the Yankees we were talking about. Fans of other teams may not like that, but thoughtful fans of other teams will understand that it is true.
Randy Levine, the current president of the Yankees, said of Jeter this week that he wanted to go out like Michael Jordan. He probably didn't mean that Jeter would try his hand at another pro sport and fall short before returning to the Yankees and leading them to another championship, but if he did, it would be championship number six for Jeter, which would be Jordanesque.
Only Derek Jeter knows why he announced his retirement a baseball season in advance. It's probably not because he wants all the opposing teams to be ready with gifts when he comes to town for the last time. He's been paid $253  million in salary alone. He probably has every gift he's ever wanted. He's also endorsed everything from sneakers to a cologne, Driven, which he allegedly helped develop. It's supposed to make a man smell driven, whatever that might mean.
I wonder what a signed bottle of the stuff will go for when Derek Jeter enters the Hall of Fame in six years?
This segment aired on February 15, 2014.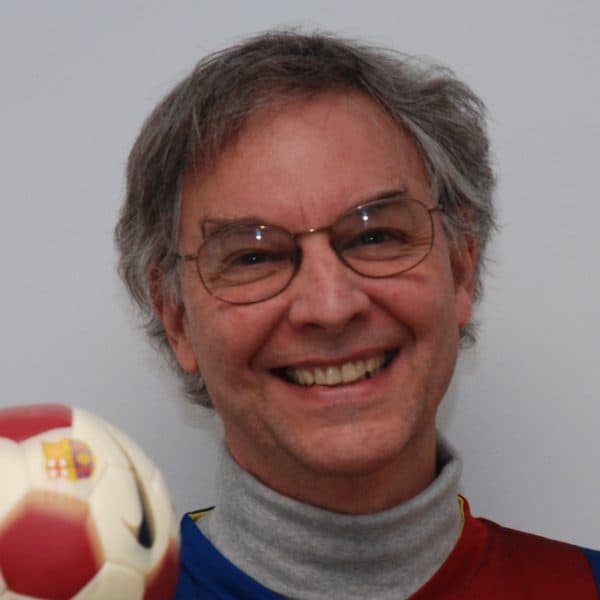 Bill Littlefield Host, Only A Game
Bill Littlefield was the host of Only A Game from 1993 until 2018.