This article is more than 7 years old.
Sparks by The Who (from Tommy, MCA, 1969)
Inspired, no doubt, by a lovely round on the bonnie ol' sod. After which Pete, Keith, Roger and The Ox trashed the clubhouse and threw televisions into the water hazards.
Bowling Song by Joe Montgomery (from Cult Hits, Novelty Classics, Vol. 1, Fervor Records, 2013)
Where I'm from, a song about bowling is never a novelty.
Witchi Tai To by Jim Pepper (from The Path, Enja Horst Weber, 1988)
Huh. I always thought this was the fight song of the Wichita State Shockers.
Chanson Theme des Expos de Montreal (from YouTube)
Ahh, les souvenirs. Ahh, les hot dogs. Ahh, la bière. Parc Jarry, vous nous manquez!
Hot Dog Time by Parry Gripp (Cool CDs, 2008)
When is hot dog time, exactly? And does this song really answer that question?
This segment aired on March 22, 2014. The audio for this segment is not available.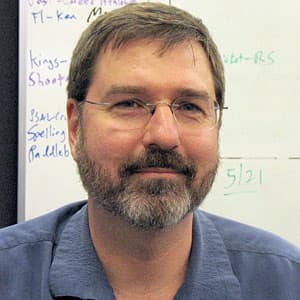 Gary Waleik Producer, Only A Game
Gary Waleik is a producer for Only A Game.