Back From Down Under, MLB Set For 2014 Season
02:30
Play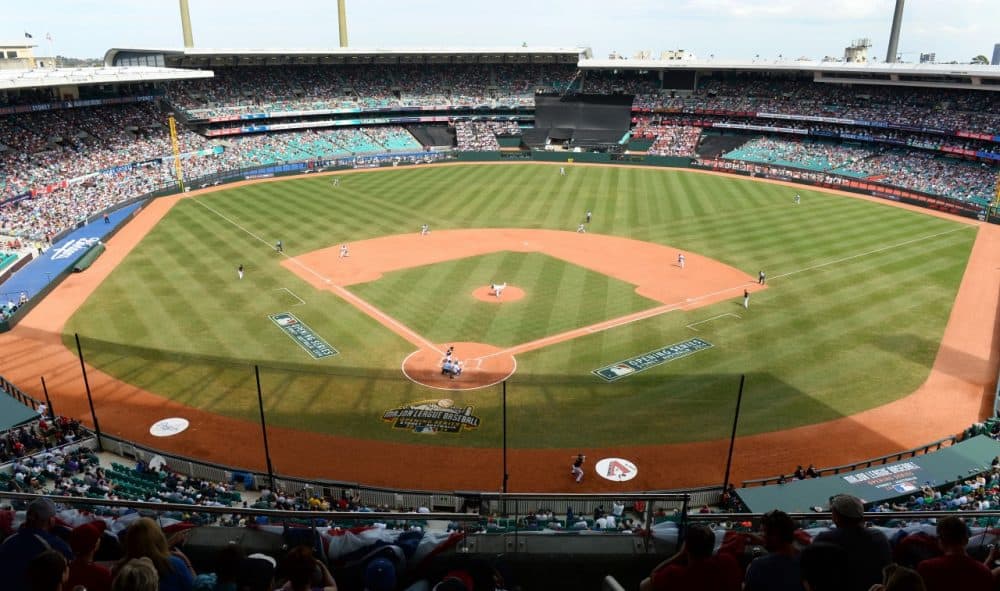 This article is more than 7 years old.
The portion of the Major League Baseball season to be played in the United States begins on Sunday.
[sidebar title="Wrigley Field Turns 100" align="right"]George Will joins us to discuss his book about Wrigley's history: A Nice Little Place On The North Side.[/sidebar]Normally the best thing about Opening Day is the optimism. The fans of the teams that performed well during spring training can assume the good times will continue to roll. Fans of teams that looked hopeless in Florida or Arizona can shrug off games that didn't count and anticipate that their guys will be ready for the ones that do. Nobody has lost yet.
Except that this season, that's not the case. The Arizona Diamondbacks are already 0-2, having fallen twice to the Dodgers in games played last week on a modified cricket pitch in Australia, because according to Major League Baseball Commissioner Bud Selig, there lies the future of his game.
"The growth in the next decade or so will be international, and that's why these kind of games are so important," Selig said.
[sidebar title="The Baseball Project's Latest Album" align="right"]R.E.M.'s Peter Buck, Mike Mills and Scott McCaughey are in another band. This one writes songs about baseball. Buck and McCaughey join us to discuss their new album.[/sidebar]Though Mr. Selig also said that MLB will return to Australia someday, and that he anticipates staging regular season games in Europe as well, he's not necessarily considering the addition of the Paris Fighting Parisians or, for that matter, the Sydney Cyclones, to MLB. In Australia, he also mentioned how delighted he'd been to see citizens in the streets of Sydney wearing Pirates and Cardinals jackets, so it's the brand he's looking to expand, rather than the league.
The prognosticators were perhaps not surprised that the Dodgers got off to that 2-0 start. Many of them have picked L.A. to finish atop the N.L. West, though some feel that even though they are now spending more money than anybody else, including, for the first time in recent memory, the Yankees, the Dodgers will come second to the Giants.
Predictions regarding other teams also vary. Bleacher report likes the Red Sox to repeat as winners of the A.L. East, if not the World Series. Sports Illustrated thinks Boston will be looking up at everybody in their division. Everybody...as in, the defending World Series Champions will be last.
Still, about the fortunes of one team there is consensus, if not quite unanimity. That team is the Chicago Cubs. Everybody thinks they'll be terrible. Again.
This segment aired on March 29, 2014.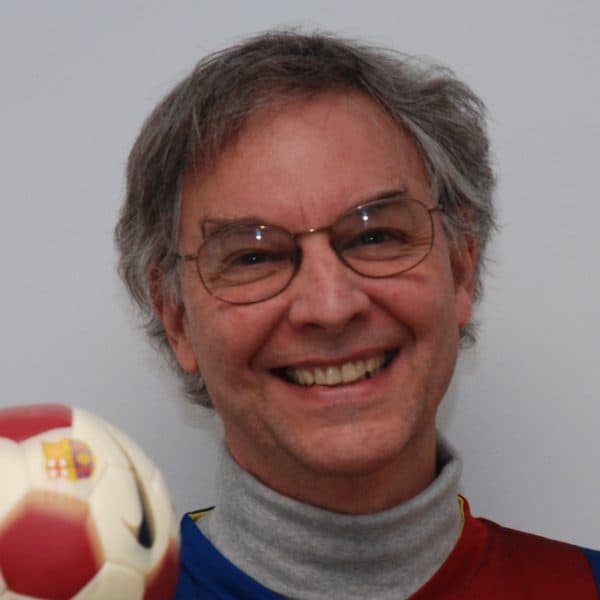 Bill Littlefield Host, Only A Game
Bill Littlefield was the host of Only A Game from 1993 until 2018.