What This Year's Boston Marathon Is About
04:41
Play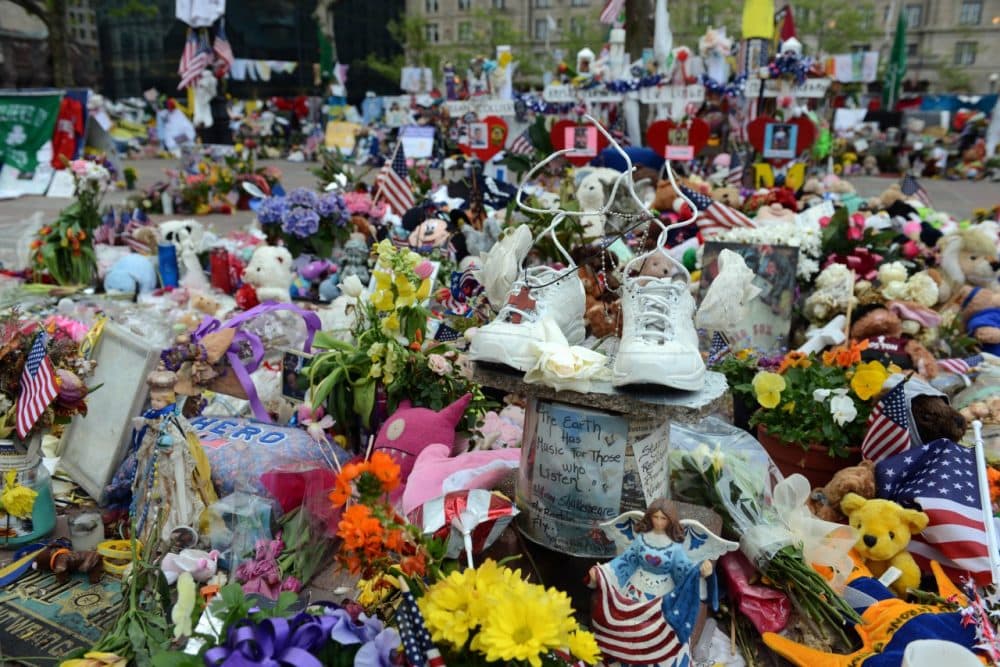 This article is more than 5 years old.
The Boston Marathon, the event itself, shouldn't have to be anything more than an ambitious run that's been going on long enough to have accumulated many extraordinary performances and compelling stories.
The courage associated with the race shouldn't have to involve anything more than the determination to train hard and the willingness to endure pain and risk failure for the glory of finishing.
For the tiny number of men and women capable of competing for prize money, the race is work they do for a living.
For the thousands of others putting one foot in front of the other for 26 miles, it is an exceptionally difficult athletic challenge, the reward for which is not necessarily tangible. Many of them run to raise money for a worthy cause, and thank their goodness for that. For others, running a marathon serves to mark a personal achievement: They've used preparation for the race as motivation to eat healthier, quit smoking or otherwise improve their lives. They run fueled by the satisfaction that comes with earned accomplishment, no matter their times.
But because of the terror and violence and death associated with last year's race, people are talking about this year's Boston Marathon not as merely a happy, noisy, communal event staged on a local spring holiday, but as an opportunity for redemption.
Of different challenging times, William Butler Yeats wrote, "the worst are full of passionate intensity." He worried that "the best lack all conviction."
Perhaps staging the largest, loudest Boston Marathon ever will be a way to say that "the best" can exercise "passionate intensity" in asserting that madness and murderous violence won't prevail. In the face of the deadly crimes of the worst, wherever their bombs explode, we often fail to express or even feel that kind of conviction. Sometimes we don't even notice.
But last April's deadly madness happened close to home, not only for people in Boston, but for the international running community. Maybe a big, noisy Boston Marathon that includes the celebration of the recovery of those who were injured last year and the "passionate intensity" of those who have helped them and their families — and continue to help them — will matter even more than we can imagine now, before the event.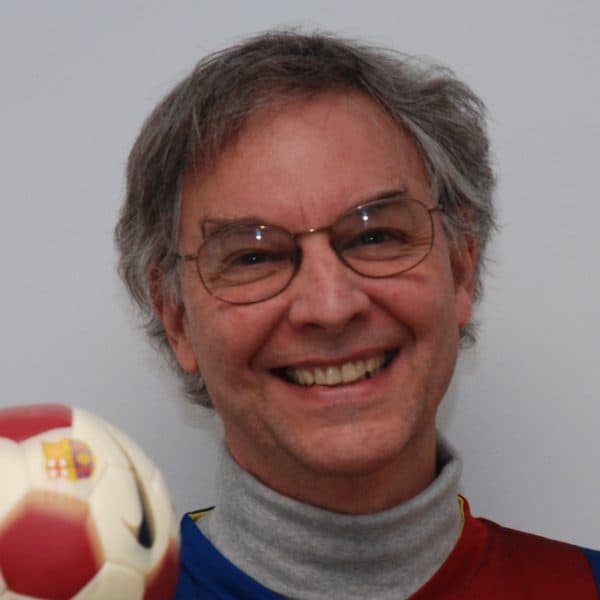 Bill Littlefield Host, Only A Game
Bill Littlefield was the host of Only A Game from 1993 until 2018.