Quest For Seguin's Cup
03:29
Play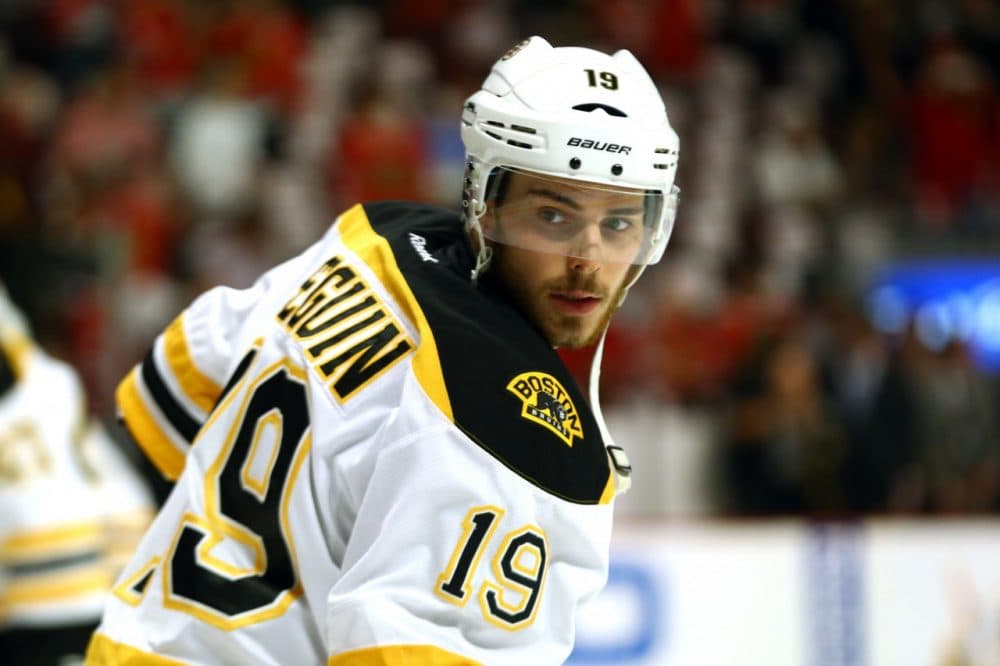 This article is more than 5 years old.
Some sports fans crave souvenirs obsessively. No keepsake is too weird for consideration. One of the more bizarre allegedly collectible items appeared on eBay this week: the athletic cup NHL star Tyler Seguin was wearing during the Stanley Cup Playoffs last season. The price $250.
---
I've often sat in ballparks, wishing that a batted ball
Would find its way to me, and then, as it began to fall,
The fellow just in front of me would slide out of the way,
And I would catch the ball and all about would shout "Hooray!"
A shirt worn by a football guy can bring a hefty price
At auction. That is no surprise. Those football shirts are nice,
And fans can wear those shirts around or hang them on the wall;
And each will be a colorful delight to one and all.
A hockey stick that's broken might not be a useful tool,
But usefulness is not a crucial matter; as a rule,
When rating souvenirs for popularity, it seems
That uselessness does not diminish anybody's dreams.
A hockey stick that's broken signed by he who broke the stick
Might well delight a child who's home in bed because he's sick.
But there should be a line, I think. Perhaps you will agree.
The line is down below the waist. At least it is for me.
So when I learned that eBay'd listed Tyler Seguin's cup,
And it was not the sort of chalice out of which you sup,
I found myself a good deal less than utterly enthused,
Especially as Seguin's cup was advertised as "used."
So, sure, collect your baseball cards, obtain your shirts and hats,
And wear your logo'd sweatshirts. Pile up all your broken bats.
Pursue for autographs each athlete, even if you're not
Completely sure of who he is who's signed the thing you've got.
But as for cups and underwear, I wonder, would you wear it?
Or if you saw it hanging somewhere, really, could you bear it?
A cup's a fine precaution for a player to embrace,
But is it something that his biggest fans should ever chase?
Amid collecting frenzy, all the hooting and the hollers,
Young Seguin's cup on eBay for $250
How brightly do the brains of these collectors lately glow?
And have they finally gone too far? And have they gone too low?
This segment aired on April 23, 2014.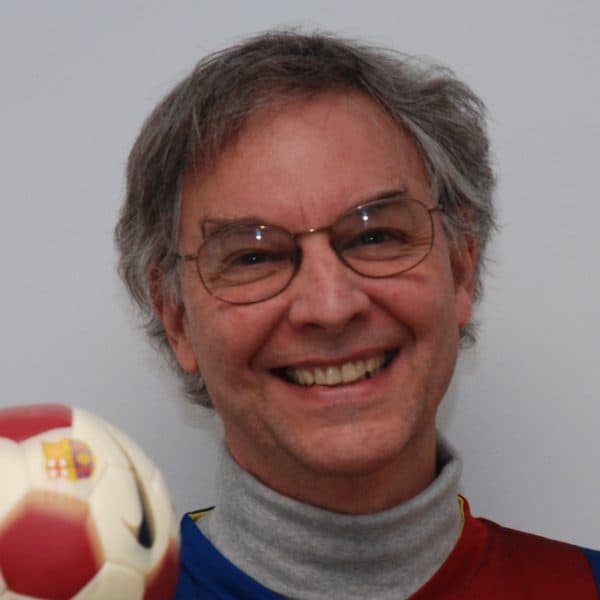 Bill Littlefield Host, Only A Game
Bill Littlefield was the host of Only A Game from 1993 until 2018.