This article is more than 7 years old.
The Way We Were (Instrumental) (from The Way We Were, Original Soundtrack, Columbia, 1973)
Somehow, it's much better without Babs. Uh oh, wait…DID I REALLY SAY THAT?!?!?!?!?!?
Don's Gone Columbia by Teenage Fan Club (bonus track from Thirteen, Geffen, 1993)
Nice call by David Greene for this song as the original OAG theme. It was catchy, uptempo, semi-obscure in a cool sort of way, easy to edit and chock full of posts. Who knew that a Scottish "alternative" rock band would be so helpful to an aspiring public radio sports show?
Only A Game Theme by Tom Hedden (1999)
You'd think that a composition by a NFL Films guy would sound a little more imposing or that it would have a few inspirational lines by John Facenda, but no. It's a warm, inviting instrumental just waiting for a guy with a macho voice to talk all over it.
Only A Game by the Boston Sports Band of New England (from Celtics, Red Sox, Patriots, Bruins and the Media, self-released, 2013)
Thanks, Matt Farley! You are an Official Friend of OAG. 
The following songs were performed live by The Zambonis, the world's best…and only…all-hockey band. The info below is regarding the studio versions: 
Captain by The Zambonis (studio version from Five Minute Major [In D Minor], Blue Line Recordings, 2012)
Is this the title song from the epic 3 hour biopic The Dave Schneider Story? It should be.
Bob Marley and the Hartford Whalers by The Zambonis (studio version from More Songs About Hockey…and Buildings and Food, Tarquin Records, 1999)
More ska than reggae, but hey…that's ok. Support your team! And my team is…The Zambonis.
Hockey Mom by The Zambonis (from Chippy Sessions, self-released, 2007)
We like to leave the listener with a smile and a lump in the throat. So here you go.
This segment aired on May 17, 2014. The audio for this segment is not available.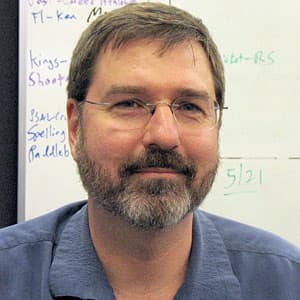 Gary Waleik Producer, Only A Game
Gary Waleik is a producer for Only A Game.