This article is more than 6 years old.
I Was Made For Lovin' You by KISS (from Dynasty, Casablanca, 1979)
…and by loving you, Paul Stanley and Gene Simmons mean "buy an Arena Football League team and make it KISS-lifestyle-friendly".
Converse All Stars Ad (from YouTube)
 I remember this one. I was an All Star kinda guy, and a Jack Purcell kinda guy, too. that might explain my fallen arches and lower back problems.
Naked and Famous by Presidents of the United States of America (from The Presidents of the United States of America, Tooth & Nail, 2008)
Yes, but which Presidents? If this includes Richard Nixon and Millard Fillmore, well, then I'm sorry we used this song in the show. 
Let The Big Horse Run by John Stewart (from Wingless Angels, RCA, 2009)

They did let Zippy Chippy run. And what they got was sheer perfection…as in an 0-100 career record. 
Skipping Stones by Elena Yeung (from The Gravedigger's Daughter, Indie Pool, 2008)
What about holding hands?

Hydra's Teeth/Skeletons/Attack by Bernard Herrmann (from Jason and the Argonauts soundtrack, Intrada, 1999)  
What is it about Ray Harryhausen's stop-action animation that still thrills today, even though we're so used to much slicker CGI animation? Could it be that there are dimensions of creativity and imagination that get lost when high tech comes into play? Or would Harryhausen have been master of CGI as well? 
Bob Marley and the Hartford Whalers by The Zambonis (studio version from More Songs About Hockey…and Buildings and Food, Tarquin Records, 1999)
More ska than reggae, but hey…that's ok. Support your team! And my team is…The Zambonis.
Everyday I Write the Book by Elvis Costello (from Punch the Clock, Rykodisc, 1995) Elvis's paean to Dan Brown, I guess.
This segment aired on July 12, 2014. The audio for this segment is not available.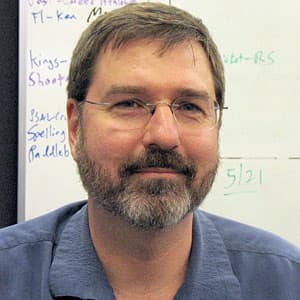 Gary Waleik Producer, Only A Game
Gary Waleik is a producer for Only A Game.