College Coach's Candid Talk Raises Questions
03:17
Play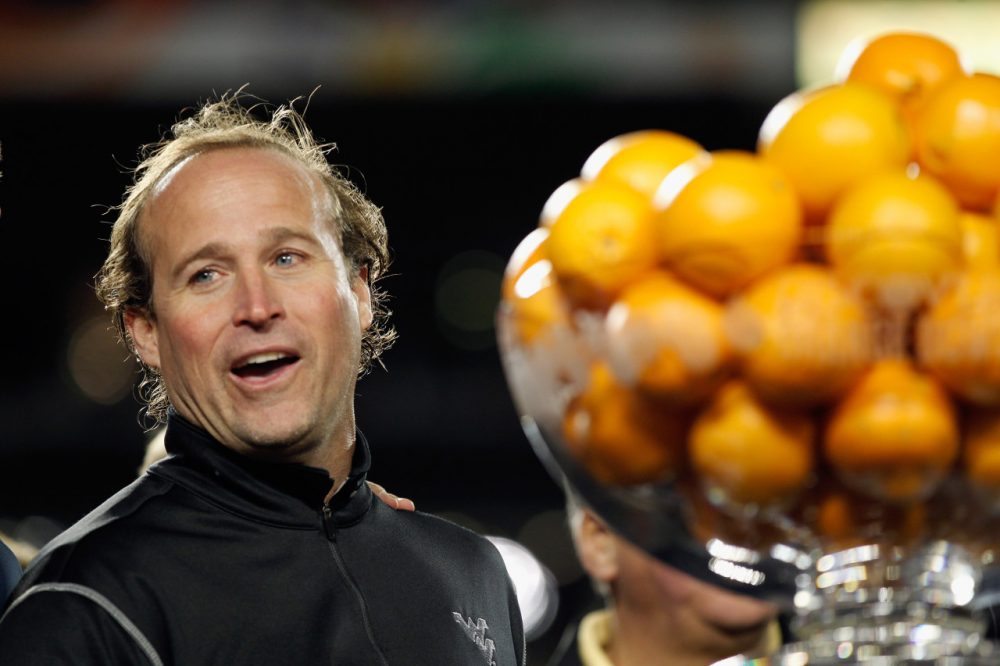 This article is more than 6 years old.
I am thinking about college football for the wrong reasons.
At this time of year, we are supposed to be thinking about college football as the exciting, annual spectacle in Alabama, Michigan, Ohio, Florida and various lesser football places where the coach is the most lavishly compensated man on campus by a lot of millions of dollars.
We are supposed to be showing up in great numbers to meet the new recruits. We are supposed to be dreaming of long passes, loud bands, and leaping cheerleaders.
But I am thinking about college football because of something Dana Holgorsen, the Head Coach at the University of West Virginia, said at a press conference on Monday.
"I know you lie in recruiting a bunch," he said. "That's just part of it."
Dana Holgorsen had a lousy season as a coach last year. HisWest Virginia team was 4-8. But the consensus is that he had an excellent year as a liar, as he might put it. The alleged experts have said the class of recruits Holgorsen has brought to West Virginia is better than all but 20 of the groups collected by various prevaricators at other universities where football is taken seriously enough for the coach to prevaricate.
Perhaps ironically, West Virginia is better than lots of colleges at graduating football players. Maybe that's why the Mountaineers were 4-8 last season. Too many of them were spending time in the library when they might have been in the weight room. But the point is that Coach Holgorsen wouldn't be lying if he told high school prospects that at least according to the statistics, they'd be more likely to emerge from the scrum of college football with a degree if they went to West Virginia rather than, say, Arkansas, Oklahoma, or Florida State. So it leads one to wonder what he was referring to on Monday when he acknowledged that lying to recruits was just part of the deal. Did he promise all of them that they would start? That's kind of pedestrian. Did he tell them it never rains in West Virginia? Or that in their dormitory bathrooms, there would be three taps: hot, cold, and beer?
Anyway, as of Monday, whether or not he relishes the distinction, Coach Holgorsen can claim to be more candid than lots of his fellow coaches about the work they all do. If I had a son, I'd want him to play for Coach Holgorsen...except that it's football that he coaches.
This segment aired on August 13, 2014.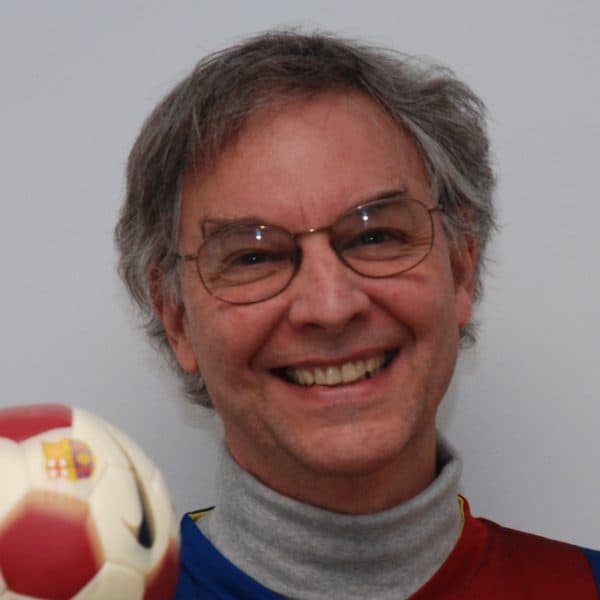 Bill Littlefield Host, Only A Game
Bill Littlefield was the host of Only A Game from 1993 until 2018.