This article is more than 6 years old.
Hypnotized by Blind Melon (from For My Friends, Adrenaline Records, 2008)
See, the little news squib we call an infobreak is about a soccer team desperate enough to call on a hypnotist who specializes in convincing his subjects to walk on hot coals and bend iron bars. Obviously, the relevant song is "Hypnotized," because where do you find a song about soccer players walking on hot coals or bending iron bars? (Even if you have an answer to that question, I don't want to know it.)
Spring Songbirds (Bird Calls For Birds) by Robbins Island Music Group (from Bird Calls For Birds: Natural Bird Sounds For Your Cockatiel, Parrot, Macaw, Budgerigar, Cockatoo & Parakeet, Robbins Island Music, 2014)
I guess we went with this because there wasn't time to use the entire "Dead Parrot" sketch from Monty Python, which, by the way, I saw the lads do in London a couple of months ago, and it was as funny as ever, as was the Spanish Inquisition bit, even though now everyone expects the Spanish Inquisition.
Royals by Lorde (from Pure Heroine,  Motown/Universal, 2013)
You've heard this song, right? I mean, even if you don't know you've heard it, you have. And it's sort of related to a Royal, meaning George Brett, because Lorde saw a photo of George Brett circa long before Lorde was born, and he was kind of cute in a goofy sort of way, signing baseballs and stuff, and the song sprung from that encounter. Sometime later she actually met George Brett, which was probably something of a letdown, as he was no Royal by that point, but a 60-something guy with the kind of tan that suggests that he plays about nine hundred rounds of golf a week.
North To Alaska by Johnny Horton (from North To Alaska and Other Great Hits: the Early Album Collection,  Jasmine Music, 2012)
This was an obvious choice, since the story of the historic soccer competition is set in Alaska. But the gold rush to which the song refers notwithstanding, I maintain that Big Sam was an idiot to leave Seattle. Seattle is a fine city, whereas in Alaska, Big Sam might have encountered angry bears and almost certainly had to endure crazy cold nights, as he probably became "a lonely, lonely man."
This segment aired on October 11, 2014. The audio for this segment is not available.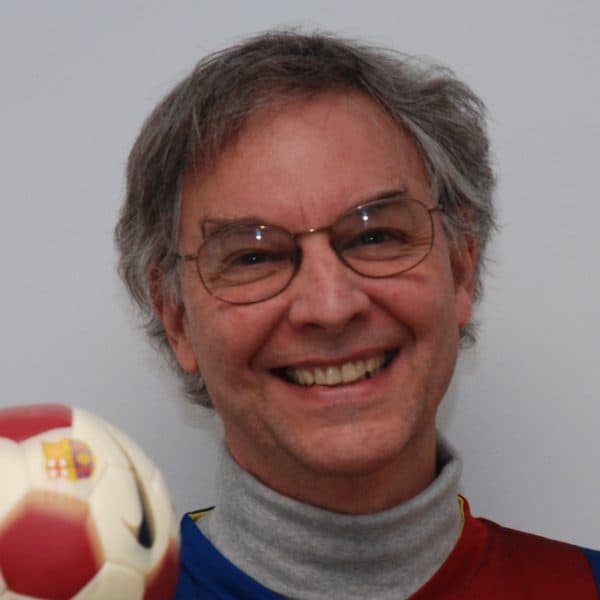 Bill Littlefield Host, Only A Game
Bill Littlefield was the host of Only A Game from 1993 until 2018.