London Calling, Will Tony Romo Answer?
03:10
Play
This article is more than 5 years old.
I have been reading that Tony Romo is optimistic about Sunday. I am not.
Romo, who is a quarterback for the Dallas Cowboys, did not play last Sunday because of two transverse fractures in his back. He has said that if he can do what he needs to do to help his football team, he'll play against the Jacksonville Jaguars when the Cowboys meet them in London.
Maybe the league just wants to see more replica jerseys in evidence from South Kensington to Stratford.

Bill Littlefield
The critical variable is said to be Romo's ability to tolerate pain. Romo's optimism was inspired in part by the nine-hour flight to London, which he said didn't hurt a bit. He was in a first class seat and nobody was jumping on him or trying to knock him down or even jostling him accidentally.
I have been reading that a transverse fracture, of which Romo has two, is a break in one of the bones that extend out from the spine toward such entities as the lungs, kidney, spleen, and liver, each of which can also be damaged when transverse fractures occur. Or reoccur.
I guess it can be argued that if he plays with broken bones in his back, Romo will be heroic. Perhaps it can also be argued that he'll be an idiot.
The game itself, which will occur in Wembley Stadium, is part of the NFL's on-going campaign to sell American football to people in London. Perhaps the idea that Romo might play with a broken back will lend a certain macabre suspense to the affair for the Brits.
Given the various dark clouds under which the NFL has been operating in the U.S., perhaps the commissioner is exporting games each season in order to seed a new market. Maybe he is adopting the strategy of the tobacco companies that have increased their marketing throughout the world as the inclination to smoke has declined among citizens in the U.S.
Or maybe it's like that new movie, "Interstellar", where, having made a complete hash of the earth, the characters have to find a new place to live. Maybe the NFL thinks it's going to need London.
Or maybe the league just wants to see more replica jerseys in evidence from South Kensington to Stratford.
In any case, Romo is optimistic about Sunday, and I suppose the NFL is as well, but I won't be unless Londoners stay away from Wembley until the next soccer game happens there.
Recent Commentaries From Bill Littlefield: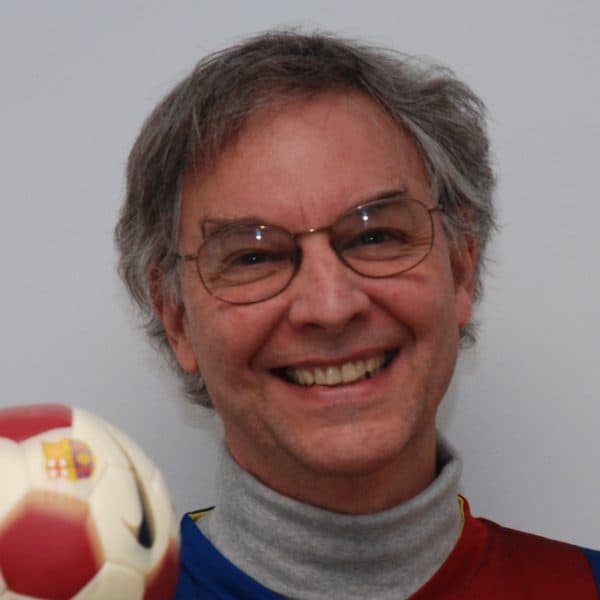 Bill Littlefield Host, Only A Game
Bill Littlefield was the host of Only A Game from 1993 until 2018.