'The Fall Line' Explores The U.S. Ski Team's Dominance At 2010 Olympics
06:54
Play
This article is more than 6 years old.
In "The Fall Line: How American Ski Racers Conquered A Sport On The Edge," Nathaniel Vinton chronicles the lead up to the 2010 Winter Olympics and how U.S. skiers fought during the Vancouver Games to establish themselves among the world's most accomplished.
Vinton joined Bill Littelefield to discuss his new book.
---
Highlights from Bill's conversation with Nathaniel Vinton
BL: At the top of the list of skiers with whom you were concerned is Bode Miller, about whom you probably could have written a longer book than "The Fall Line" without telling the whole story. How important has he been to the conquest referred to in the subtitle of your book?
NV: I think Bode Miller is as influential in the rise of the U.S. ski team as anyone. When he joined the team in 1996, the U.S. ski team was nowhere in the World Cup, which is the highest level of the sport, really. There were a few big stars, but nothing like what he became. He really had a vision for the way he needed to conduct himself in Europe on the World Cup tour, and that really set the standard for the team.
BL: Of the last World Cup race before the 2010 Olympics, you maintain that it was a blessing that Lindsey Vonn didn't win because "fans needed to know she was mortal." What had she done to create the impression that she wasn't "mortal?"
NV: In the 2009 season, she was just so dominant. On the World Cup tour, she won so many races that year. She had made a big gamble going into the 2010 Olympics: she had switched ski manufacturers from Rossignol to Head, which doesn't sound like a big deal, but these skiers have such a refined sense of the equipment on their feet. And that really could have thrown her game off, but she pulled it together in time for the season and on these fresh skis that she hadn't really had a lot of time practicing with, she looked like she'd been on them all her life.
BL: At the Sochi Olympics in 2014, Bode Miller won his sixth Olympic medal. He is the oldest man to win a medal in alpine skiing. He became perhaps as well known over his career for his contentiousness as for his skiing success. Has he mellowed?
NV: In my opinion, he has mellowed in some ways. Fatherhood might have done that to him. But it's also just wear-and-tear on his body that's mellowed him out a little bit, too. But he's still the same person. He hasn't changed radically. And he's really a fascinating character. I could've written a book twice as long just about him.
BL: You address a threat to the sport that has nothing to do with physical danger to athletes or commercialization. Tell us a little about "snow reliability" and why it has become a concern.
NV: "Snow reliability" is a term that people in the ski industry use for how long of a winter and how serious of a winter you can expect at a ski resort, particularly in the Alps. Some of the great downhills of the world, the Hahnenkamm in Kitzbühel, and the downhill in Garmisch-Partenkirchen, Germany, these are races that are at relatively low elevations where it looks like, at current rates, there may not be reliable snow in 100 years time. So the alpine skiing sport in general is looking at an existential challenge in terms of climate change.
---
Bill's Thoughts On 'The Fall Line'
Of what he calls "the bloodbath of the 2009-2010 season," Nathaniel Vinton writes that "even by the standards of alpine skiing, the carnage was extreme."
That line appears in a chapter titled "Blood and Guts," and it refers to injuries suffered by some of the world's most accomplished competitive skiers.
[sidebar title="An Excerpt From 'The Fall Line'" width="630" align="right"] Read an excerpt from "The Fall Line" by Nathaniel Vinton.[/sidebar]Vinton is also concerned with the damage climate change is doing to an element crucial to the sport he covers: snow. Warming has altered the alpine environments to the extent that race organizers have to worry about "snow reliability."
But the bulk of "The Fall Line" is not about damage or the future of skiing. It's about the U.S. competitors Vinton most admires. He credits Bode Miller ("the sport's most original showman"), Lindsey Vonn and several others with carrying the U.S. to new heights. He makes a compelling case for that achievement while providing entertaining profiles of Miller, Vonn, and lots of their teammates and competitors as he explores developments in the world they inhabit.
This segment aired on January 31, 2015.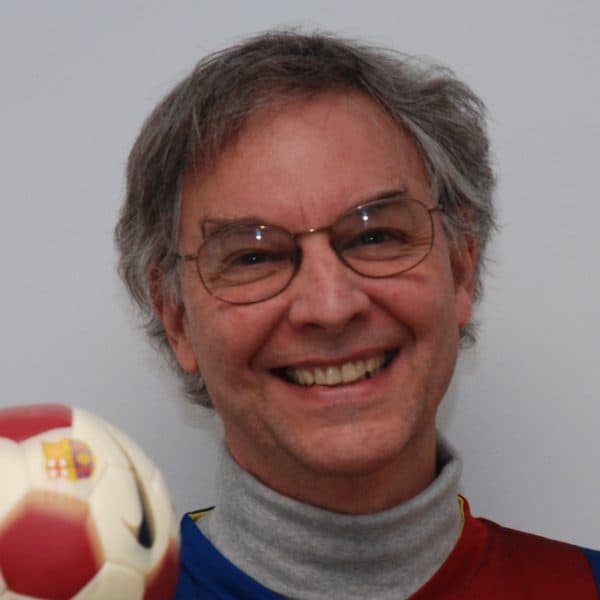 Bill Littlefield Host, Only A Game
Bill Littlefield was the host of Only A Game from 1993 until 2018.