The Sports Fan's February Lament
03:00
Play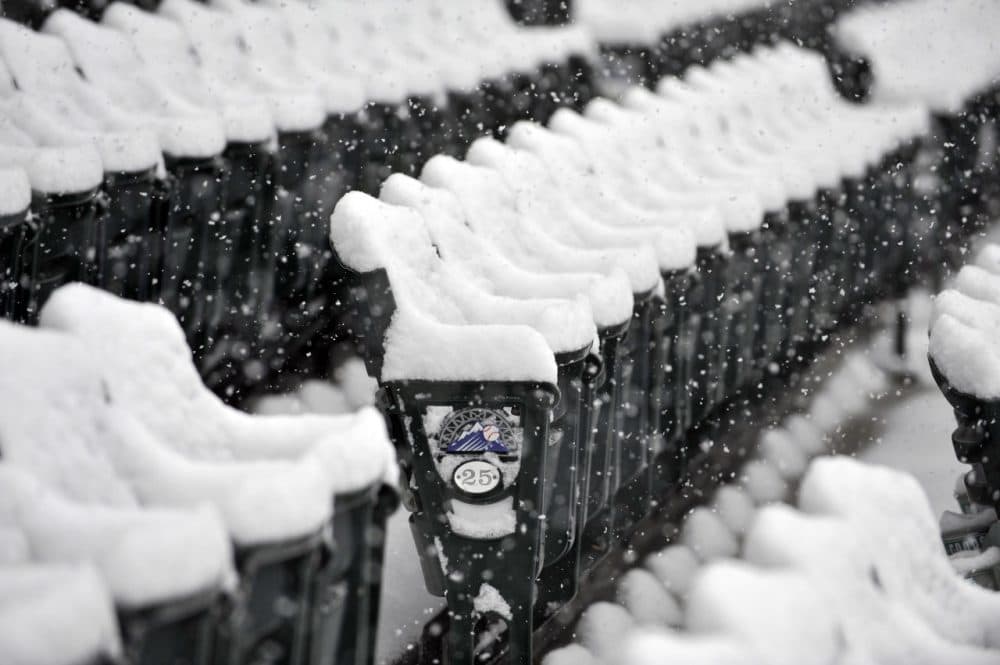 This article is more than 6 years old.
Sports fans can always find something for which to cheer or about which to complain, but as Bill Littlefield sees it, some months offer them more opportunities than others.
---
Football's over now, of course, except for the arrests.
College hoops is going on, but that game's biggest tests
Won't come until the Madness for which March is mostly known,
And baseball played this month, when all players have all flown
To Florida or Arizona, doesn't matter much.
It's only training in a spring that hasn't sprung. As such,
It may delight us, one and all, with promise of a summer,
But February, by and large, is pretty much a bummer.
Across the rising ocean, there is soccer to be seen,
But here, like baseball, soccer's only practicing. It's lean
And barren times, this month, I fear, and what are fans to do?
While teams are treading water? Are there options? Well, a few.
They might play board games with their kids, pick up some books to read,
Or join a gym, or learn to cook, or, if inclined toward greed,
They might buy stocks and sell them, too, while hoping for the best.
Perhaps they're really tired. If they are, then they should rest.
They might knit something long and warm, or rescue some poor pet
That's lonely in a shelter somewhere. Maybe they would get
From that the sense of happiness warm puppies can provide,
Though puppies during February might not go outside,
For snow that's piled above the cars and hydrants might, I fear,
Cause puppies who are not so big to almost disappear.
They might learn how to play the flute, piano, or guitar,
And fill the home with music, for wherever those folks are,
The sound of music, cool or hot, would certainly be groovy...
You understand I'm talking music now, and not the movie.
The point is, there are lots of things which don't require courts
Or fields or pitches — lots of things besides the world of sports,
And thanks for that, say I, as snow goes by in great big trucks,
For sports, as for a lot of things, this February...is a tough month.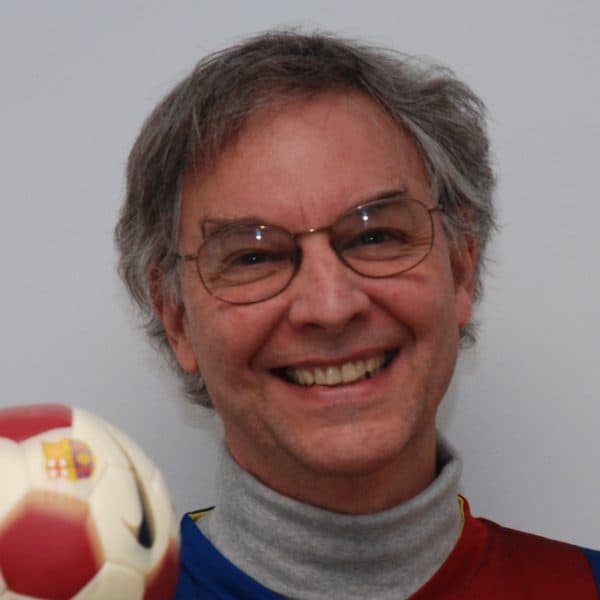 Bill Littlefield Host, Only A Game
Bill Littlefield was the host of Only A Game from 1993 until 2018.