Littlefield On Gay Athletes: 'One Day These Stories Will Seem Quaint'
01:23
Play
This article is more than 6 years old.
One day these stories will seem quaint.
One day if somebody suggests that a gay man shouldn't be playing pro football, everybody will look at him or her and ask with perfect sincerity, "Why not?"
[sidebar title="MLB's Ambassador For Inclusion" width="630" align="right"]Retired outfielder Billy Bean tells of the challenges he faced while closeted in MLB.[/sidebar]
That Major League Baseball has found it necessary to appoint an Ambassador For Inclusion and that Michael Sam is currently without a job in the NFL demonstrate that the day hasn't arrived.
But perhaps it's not far off.
This week I read another story by Outsports co-founder Cyd Zeigler about a swimmer at Villanova named Ryan Murtha. He recently called a meeting of his teammates and told them he's gay. He said he hoped that news wouldn't make any difference to them, and that they'd continue to regard him as a friend and valuable teammate.
When Ryan Murtha had finished saying what he had to say, one of his teammates clapped. Then the rest of them started clapping. Then they cheered. Then they all went out to eat lunch together.
[sidebar title="Why Is Michael Sam Still A Free Agent?" width="630" align="right"]Outsports' Cyd Zeigler has pored over the numbers in search of an answer.[/sidebar]
Murtha and the other swimmers had been teammates before he told them he was gay. They were teammates afterward. No big deal.
There was a sad side to that story, though. It had to do with the Boy Scouts of America. Ryan Murtha is an Eagle Scout. He'd like to have continued with Scouting, to have become a leader in the organization after he finished college. That's not going to happen. The Boy Scouts have a rule against it.
One day perhaps even the Boy Scouts, like the men's swimming team at Villanova, will clap and cheer in the presence of an act of courage.
This segment aired on February 14, 2015.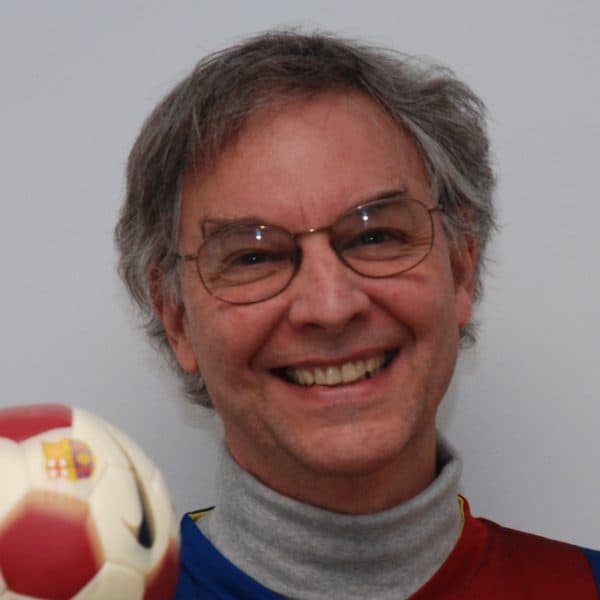 Bill Littlefield Host, Only A Game
Bill Littlefield was the host of Only A Game from 1993 until 2018.