Jim Boeheim And The Syracuse Investigation
04:20
Play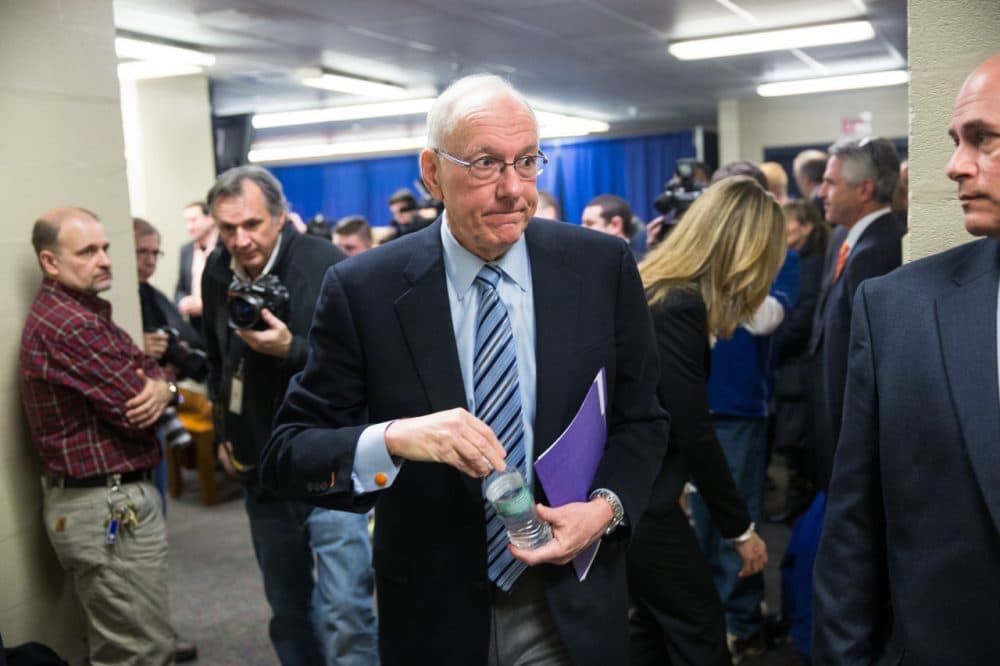 This article is more than 5 years old.
There's been a relative lack of orange in the opening rounds of this year's NCAA tournament. In February, Syracuse University imposed a postseason ban on itself while the NCAA investigated the school for various infractions.
Then on March 6, the NCAA suspended men's head coach Jim Boeheim for nine games, took away 12 future scholarships and vacated 108 wins following the investigation of violations going as far back as 2001, including extra benefits for athletes, academic misconduct, illegal booster activity and failure to follow drug testing policy.
At a press conference on Thursday, Boeheim said he accepted responsibility for the conduct of everyone in the men's basketball program.
"However, given the circumstance, I believe the penalty imposed on the university as a whole, and me individually, are unduly harsh," he said. "For these reasons, I have chosen to appeal the committee on infractions' decision."
Sports Illustrated's Pete Thamel joined Bill Littlefield to discuss the situation. Listen above to their full conversation.
This segment aired on March 21, 2015.