NCAA Payments; All-Star Slump; And Coaches On Confederate Flags
Resume
It's been said that the days following the MLB All-Star Game are the quietest on the sports calendar. For a brief moment there were no MLB, NBA, NFL or NHL games to watch, but there are still "3 Stories You Should Know." It's our discussion of sports stories and subplots you might have missed.
This week, Bill Littlefield was joined by Vice Sports contributing editor Patrick Hruby and by Yahoo Sports national college columnist Pat Forde.
1. The Ed O'Bannon ruling is going into effect...soon!
Student-athletes in major college football and men's basketball programs enrolling after July 1 of next year are going to be eligible to receive trust funds. Patrick Hruby explains:
We all remember the Ed O'Bannon federal trust lawsuit against the NCAA. In the ruling it's going to allow schools to pay football and men's basketball players for the use of their names, images and likenesses. Every academic year, schools are going to be able to offer athletes at least $5,000 that goes into a trust fund that they can then access when they're out of school. Here's the thing people don't realize: this is all set to go into effect on Aug. 1. So all players enrolling in school after July 1 of next year, they're going to be eligible for this. So basically all these recruits, we are going to see schools actually be allowed to make somewhat competitive offers to them.
[sidebar title="NCAA Ordered To Pay $46 Million In Lawyer Fees" width="200" align="right"]Bill Littlefield weighs in on the latest news in the Ed O'Bannon class-action lawsuit against the NCAA.[/sidebar]Now the NCAA has appealed the O'Bannon ruling as a whole. That could change things. But it's much more likely that that won't happen and that this thing is going to become real in a couple of weeks. And I think, ultimately, it's going to be very bad for the NCAA's amateurism-based business model — but not in the way the NCAA claims.
As everybody knows, the NCAA's big argument at this point for keeping things the way it is is to say, "Here comes the parade of horribles: well look, there just isn't enough money; even though we're a multi-billion dollar industry, there just isn't enough money; women's sports are going to get cut; non-revenue sports are going to get cut; America is going to lose at the Olympics; cats and dogs are going to live together." The list just goes on and on.
But here's what I think's going to happen to this injunction and why it's so clever by the federal judge that put it in: nothing. Nothing's going to happen. Schools that want to pay a little bit more to have better players because winning matters to them, they're going to do that, the same way they do that now with the coaches, the same way they do it with fancy weight rooms. The schools that don't or can't, they won't. The sports we all love, they're going to stay exactly the same. A little more money is going to go to the players. A little less money is going to the administrators and having Corinthian-leather couches in like the locker rooms and the players' lounges.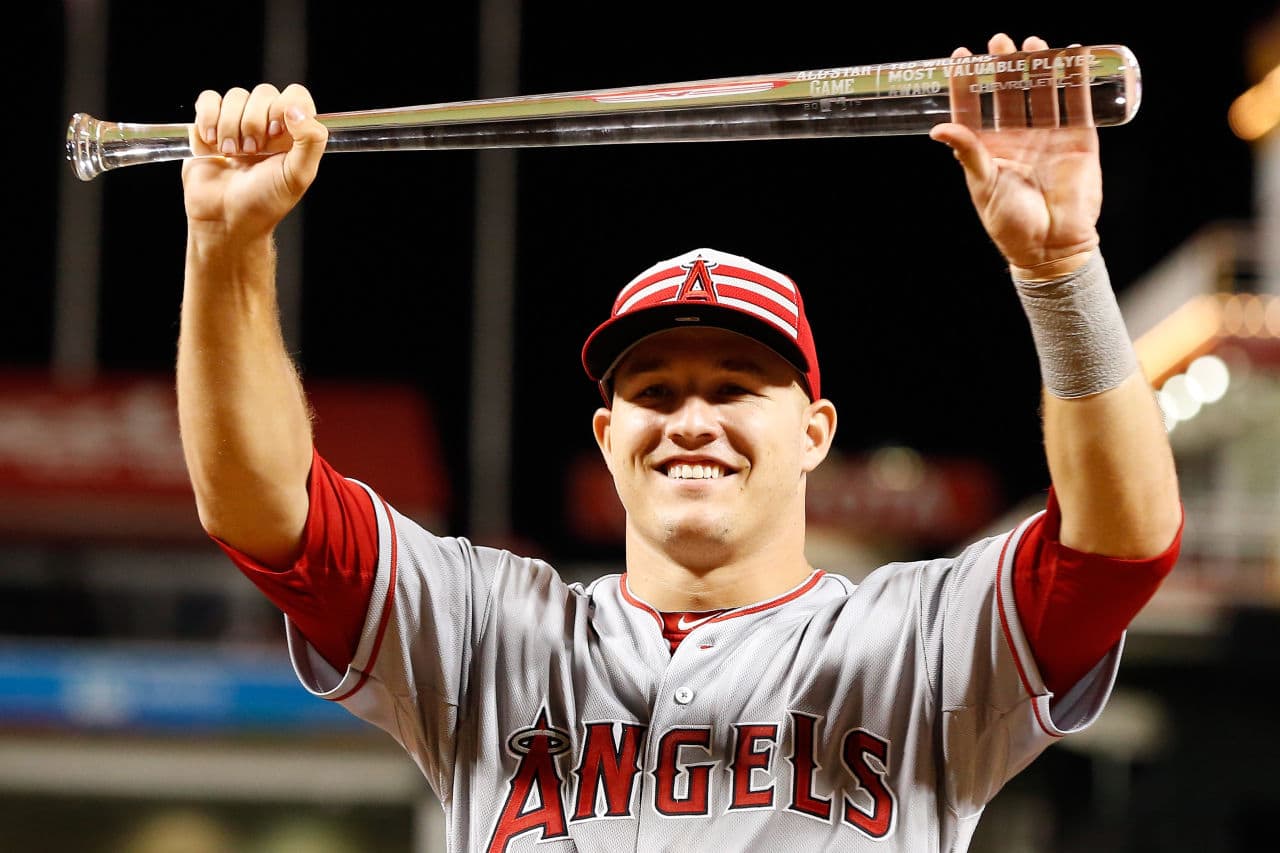 2. MLB All-Star Game garners lowest television rating in its history:
From 1959 to 1962, Major League Baseball staged two All-Star Games. The idea was to generate money for the players' pension fund, and some of the money might actually have gone there. Tuesday night's MLB All-Star Game drew the lowest ratings ever: 6.6, whatever that means. The previous low was 6.8 in 2012. Bill Littlefield weighs in: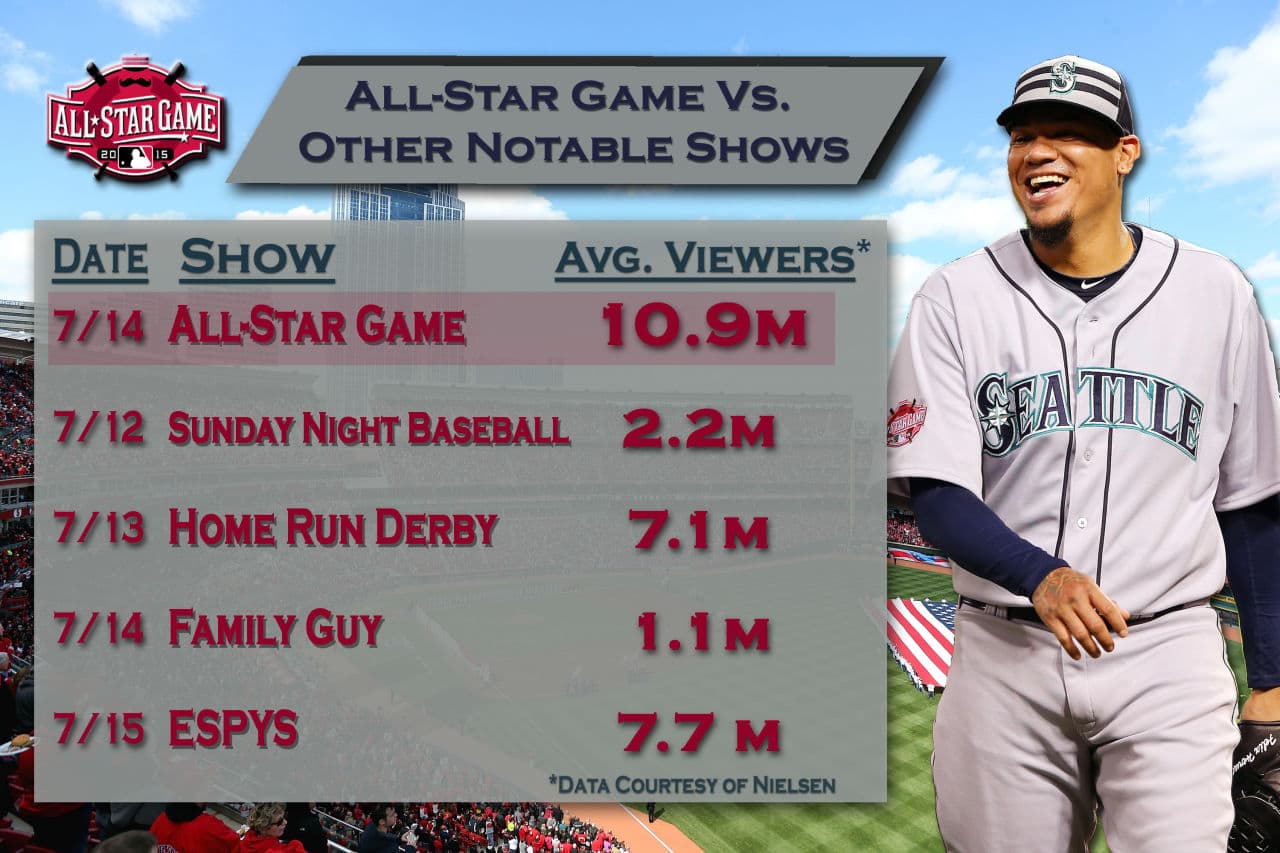 3. College football coaches asked about the Confederate flag:
At SEC Media Days, coaches were asked to share their opinion on the Confederate flag. Pat Forde was there and made a discovery:
PF: I found out that the most uncomfortable position a college football coach can be in in the South — and it's not being down by three touchdowns in the fourth quarter — it's having a reporter ask him in front of a ballroom of people his opinion of the Confederate flag, especially if he is in a state such as South Carolina or Mississippi that has had a flag at the state capitol. And you want to watch a bunch of coaches start sweating and pulling at their collar and trying to navigate through a namby-pamby answer to the question, that's what transpired.
Wait a minute guys: this is an issue where I think it's perfectly fine to ask a football coach his opinion on this. These are influential people within their universities, within their states and they happen to recruit a whole lot of African-Americans from the South. So they better have an informed opinion about it and they better be unafraid to say what their opinion is. So maybe I shouldn't have been surprised but I was a little bit disappointed at the lack of forthrightness and hard line, basically, from these football coaches when they were asked these questions.
Previous Editions Of "3 Stories You Should Know" On OAG:
This segment aired on July 18, 2015.