Athens 20-All, State-Sponsored Exercise, And Robotic Umps?
07:39
Play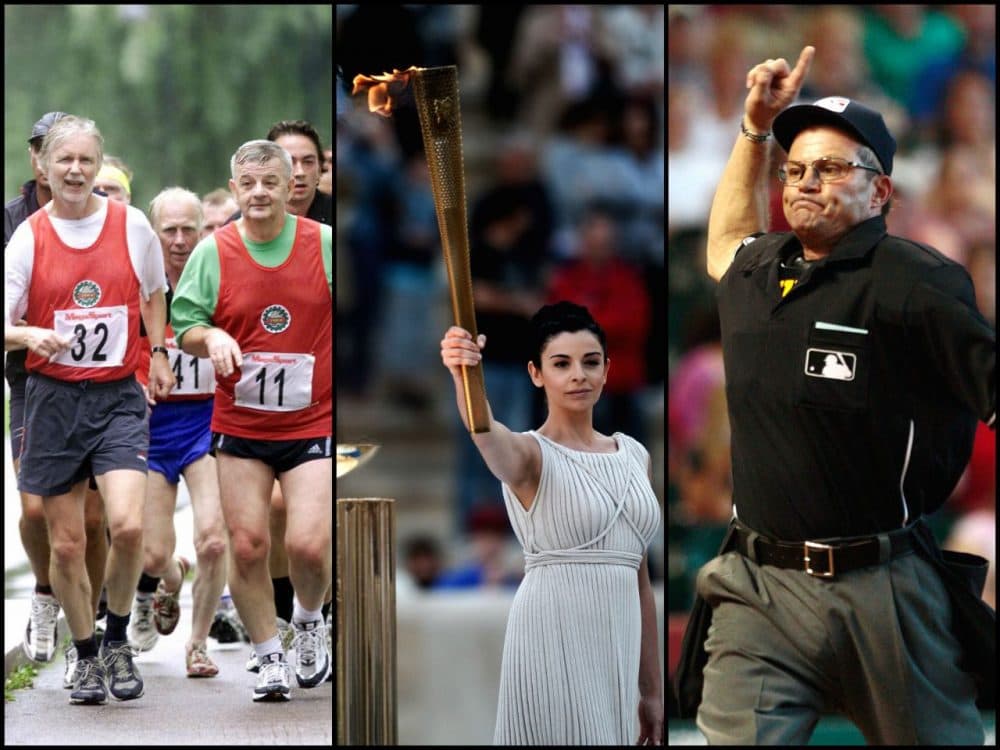 This article is more than 5 years old.
This week Boston's dreams of Olympic glory died. The Boston 2024 bid was pulled after failing to win popular support in Massachusetts. That news turned eyes to Los Angeles, Toronto and other North American cities as possible host sites.
And that brings us to the first story in Only A Game's weekly look at the sports news you might have missed: "3 Stories You Should Know."
This week, guest host Doug Tribou is joined by Jeremy Markovich, senior writer at Our State magazine and contributor to SB Nation Longform and Rachel Bachman, long-time sportswriter and health and fitness reporter for the Wall Street Journal.
Athens 20-All
The demise of the Boston Olympic bid has led some to suggest the time has come for a permanent home for the Summer Olympics. Recent games have been plagued by budget overruns and construction delays, and building a permanent site with permanent venues would be much more cost-effective. Rachel Bachman believes it's an idea worth considering.
RB: The best option on the table, I believe, is Greece. Here's a country that has its own deep economic problems. it could certainly use a stimulus. Greece presents a fantastic opportunity to have a permanent site that is known — it was, of course, the site of the original Olympic games — and is tested, the 2004 Summer Games were there.
State-Sponsored Exercise
According to recent studies, more than one-third of adults in the United States are obese. Obesity has been linked to heart disease, stroke, type 2 diabetes and some types of cancer. Jeremy Markovich believes he's found an idea that could help ... in Finland.
JM: Ninety percent of men and women there play sports two times a week. Now, this just didn't happen. In the 1970s the government started subsidizing big and small gyms in big and small towns. ... The Finnish government thinks they save about $5.5 billion each year on health care. And my wonder is, could we do this in the United States?
Robotic Umps?
Earlier this week, the San Rafael Pacifics, an independent minor league team in California, hosted the first professional game in which a computer called all the balls and strikes. They used the same technology TV networks use to show pitch location and strike zones during telecasts. Doug Tribou isn't convinced.
DT: I'm torn. Think about some of the great umps from history: Ron Luciano, Eric Gregg, Ken Kaiser. Their personalities, their arguments with managers, that was part of the fabric of the game. I just think maybe we're losing something. But maybe accuracy is worth it?
This segment aired on August 1, 2015.
Only A Game Regular Features