Sidelined By Freak Injuries: From Sneezes To Bad Dreams
Geno Smith was supposed to be the New York Jets starting quarterback this season. He will have to wait six to 10 weeks, as the third-year signal caller will miss time with a broken jaw. Although a broken jaw can certainly be suffered on the football field, Smith's was not.
While in the locker room, Smith and backup linebacker IK Enemkpali got into a dispute, reportedly over a $600 plane ticket. Enemkpalie then "sucker-punched" Smith, who will now have to watch someone else run the team's offense. (Enemkpali was immediately released from the Jets and has since been picked up by the Bills).
The incident reminded Only A Game of some other memorable injuries that occurred off the field of play. From trying to chop wood to sneezing, athletes have been hit with the injury bug in all sorts of wacky ways.
---
Chris Hanson 
Coaches have used different types of props to motivate their players. After an 0-3 start to the 2003 season, Carolina Panthers head coach Jack Del Rio decided to put a tree stump and an ax in the middle of the locker room. Del Rio wanted to promote the mantra of the season, which was to "keep chopping wood." Well, pro bowl punter Chris Hanson tried to follow that mantra a little too literally. He took a hack with the ax but instead of hitting the stump, he connected with his right leg. Hanson needed stitches to repair the gash in his non-kicking leg and missed the remainder of the season.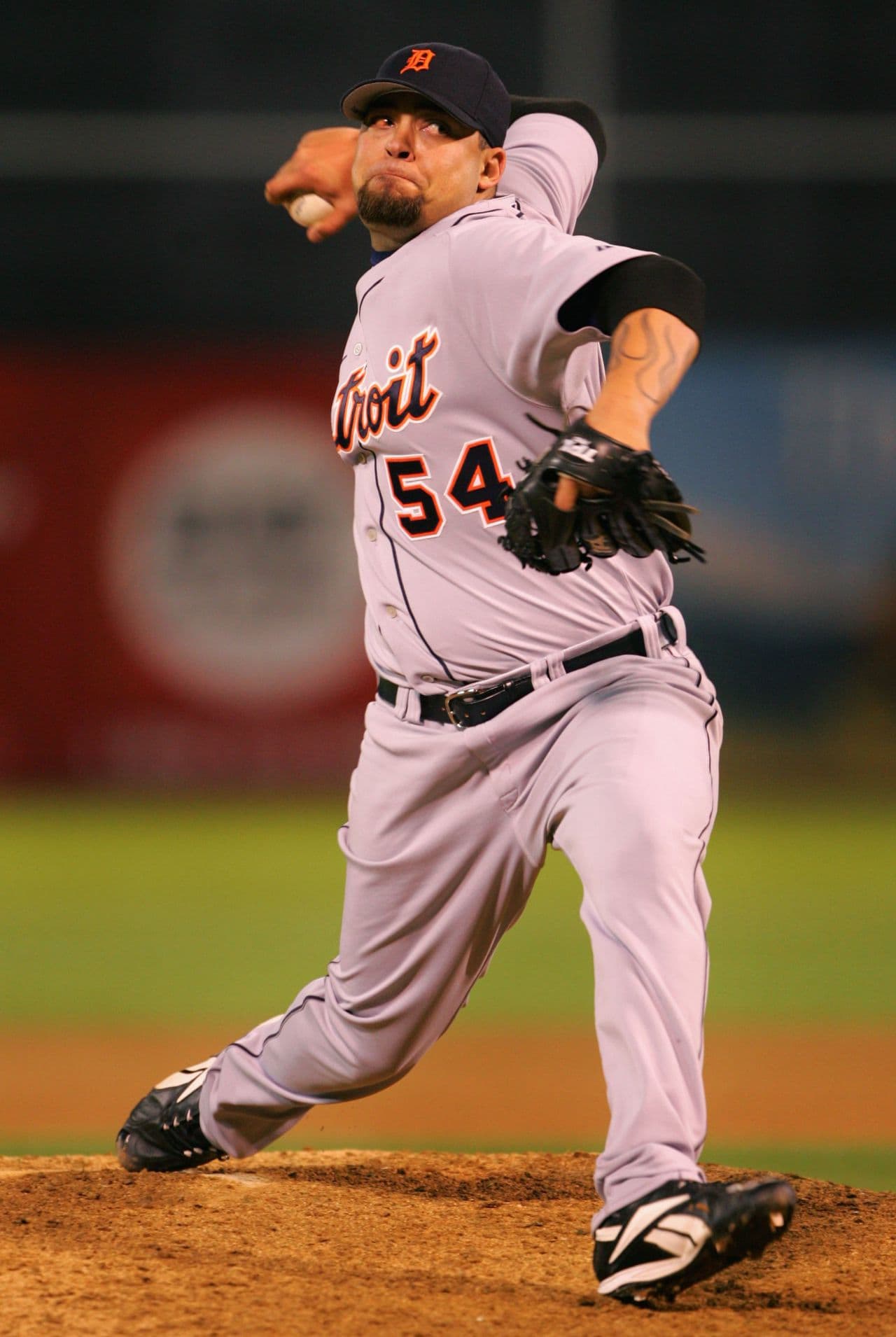 Joel Zumaya
Then-rookie reliever Joel Zumaya didn't miss much time because of his unusual injury, but he did miss a crucial part of the playoffs. In 2006, while the Detroit Tigers where in ALCS, Zumaya rocked out too hard playing the popular video game Guitar Hero. Simulating the life of a rock star resulted in inflammation in his throwing wrist and forearm. He missed three games.
Erik Johnson
Which sport is more dangerous, hockey or golf? For Erik Johnson, who plays for the NHL's Colorado Avalanche, he might say golf. While with the St. Louis Blues in 2008, Johnson attempted to exit a golf cart. But the defenseman got his foot stuck between the accelerator and the brake, resulting in two torn ligaments in his right knee. Johnson missed the entire season.
Jimmie Johnson 
Another pro athlete with the last name Johnson has also learned the perils of golf carts. After winning his first NASCAR Sprint Cup series championship in 2006, driver Jimmie Johnson fell out of a cart while making a sharp turn at a celebrity golf tournament, breaking his wrist. It didn't hurt his racing though, as he went on to win five consecutive Sprint Cup championships.
Carlos Boozer
In early October of 2010, Carlos Boozer was gearing up for the NBA season with a new team, the Chicago Bulls. While in his home, Boozer rushed to answer the door and tripped over his gym bag. He fell awkwardly, breaking the pinkie finger on his shooting hand. Boozer's debut didn't come on opening night that year, as surgery and two months of healing followed the freak fall.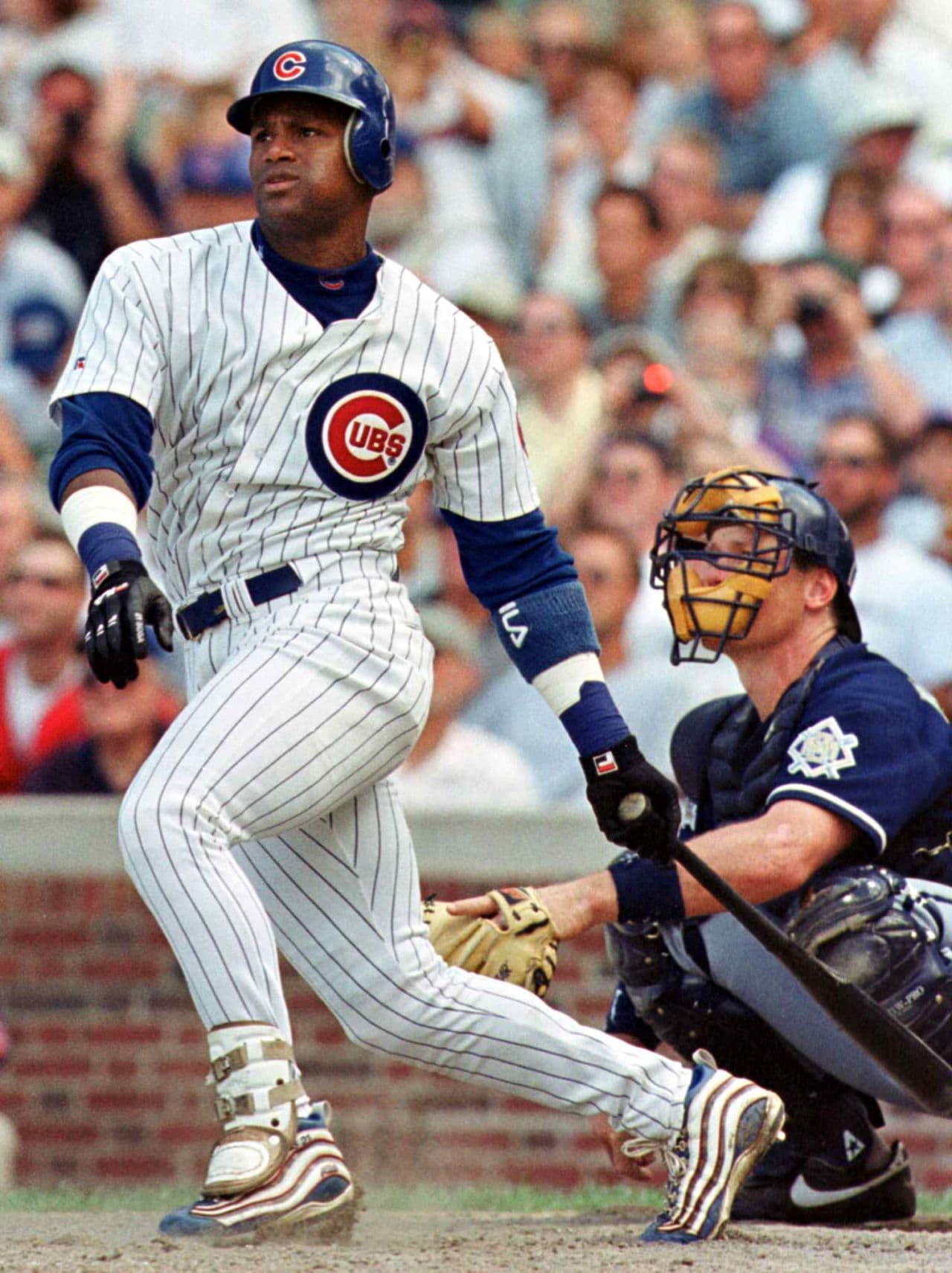 Sneezing (Numerous Victims)
Sneezing can be dangerous, as a slew of MLB players have learned. Traveling the speed of a major league fastball, sneezes have put Sammy Sosa, Juan González, Russ Springer, Marc Valdes and Goose Gossage on the bench during their careers.
Bret Barberie
MLB players seem to be prone to the most unusual injuries. In 1995, for example, Bret Barberie made nachos with a teammate and had to miss a game because he got chili oil in his eyes. Mike Matheny, who now coaches the St. Louis Cardinals, saw his season cut short in 2000 when he severed a nerve and two tendons in a finger on his right hand. The cause? He cut himself with a knife that his wife had given him as a birthday present.
Glenallen Hill
Glenallen Hill suffers from arachnophobia (fear of spiders). In 1990, as a rookie with the Toronto Blue Jays, Hill says he had a nightmare about spiders. While trying to escape the eight-legged creatures in his sleep, he climbed the stairs of his house on his hands and knees. His wife was able to wake him up, but Hill had already bloodied his limbs in his imaginary struggle. He showed up to the field on crutches the next day and had to miss a game. Realizing his excuse was a little out of the ordinary, Hill invited reporters to his house to see the blood stains.
Other freak, off-field accidents that we should have mentioned? Let us know in the comment section below.