SMU's Brown Suspended, MLB's First Female Coach And New Olympic Sports?
07:22
Play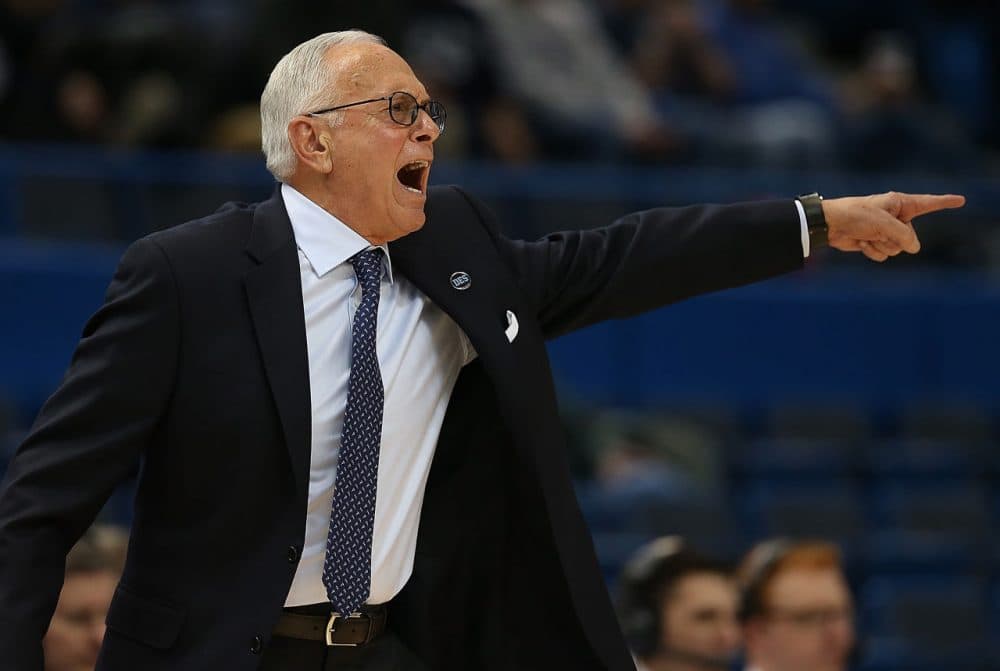 This article is more than 3 years old.
It wouldn't be October without some sort of college basketball scandal in the news. This week's edition of "3 Stories You Should Know" starts with the latest from SMU.
Bill Littlefield is joined by best-selling author George Vecsey and Boston Globe sports writer Shira Springer.
1. Trouble At Southern Methodist University
On Tuesday, the NCAA suspended SMU's head basketball coach Larry Brown for nine games and banned the team from any postseason play this year. The punishment came after an NCAA investigation found Brown ignored academic fraud and lied to investigators. George Vecsey shares his feelings on Brown's ban:
GV: I have to note that I've known Brown since he was playing summer schoolyard ball across from his family's bakery in Long Beach, Long Island. I like Larry Brown, as old-timers often do when they go back a long way, but I don't like what he did. Personally, I prefer good, honest professional sports, like taking steroids, giving bribes in soccer and, you know, deflating footballs.
2. Oakland Makes Baseball History
The Oakland Athletics made history this week: the team hired Justine Siegal as a guest instructor for their instructional league team. This makes Siegal the first woman coach in MLB history. Shira Springer questions whether this is really progress: 
SS: My concern is there needs to be a pipeline if this is to be true progress — a way for more and more women to find these jobs, to secure these jobs and to make them full-time jobs that last years, not a matter of two weeks during the instructional league in October.
3. New Sports For 2020 Tokyo Olympics?
Five new events may be added to the 2020 Summer Olympics in Tokyo: baseball/softball, karate, surfing, skateboarding and...sport climbing. Organizers say the additions are a way to keep the games relevant to a new generation. Bill Littlefield questions the logic.
BL: All these sports are likely to be approved, adding 474 athletes, in 2020 anyway. This seems to me to contradict the notion that the Olympics should get less expensive, thereby attracting more nations to bid for them.
More athletes, more sports, more money spent. Maybe there shouldn't be anymore additions to the games without subtractions. And, also, rock climbing in the Olympics? Silly.
More Stories You Should Know:
This segment aired on October 3, 2015.