Bob Gibson Recalls World Series Start And More, 'Pitch by Pitch'
06:18
Play
This article is more than 3 years old.
In 1968, St. Louis Cardinals pitcher Bob Gibson was at the top of his game. He won 22 times that season, and his ERA was 1.12.
In Game 1 of the World Series against the Detroit Tigers, he was better than that. In his new book "Pitch By Pitch: My View of One Unforgettable Game," Gibson remembers that game. Gibson joins Bill Littlefield.
---
Highlights From Bill's Conversation With Bob Gibson
BL: You threw a shutout in that game. You struck out 17 hitters. At what point during the game did you begin to think, "You know, if my team can just get one run, that's probably going to be enough."
BL: On numerous occasions though, at least as I recall as a fan, you would take matters into your own hands. You hit some home runs. You got some key hits along the line, too.
BG: I did. I was actually a pretty good hitter when I was in school. I played center field a lot when I was in university. I did pitch some, but I signed with the Cardinals as a pitcher/outfielder, and I just never got a chance to play the outfield.
BL: You may have been the most competitive pitcher in the major leagues during the middle 1960s, so it's interesting to me that you say in the book you don't think you were the most competitive man in your family.
BL: There is a certain amount that's predictable about "Pitch by Pitch." After all, we know that you and the Cardinals won the game, but you provide a surprise at the end of the section titled "Post Game," when you maintain that the seventh game of the 1968 World Series is the one you remember most vividly even 47 years later. Why is that?
BG: Well, because the seventh game is the one that you win or lose, and that's the one that causes you heartache. I mean, we lost that seventh game, which I think we still should've won. I think we had the best team, but the best team doesn't always win.
---
Bill's Thoughts On 'Pitch by Pitch'
The premise behind "Pitch by Pitch" is that there will be an audience for the re-creation of a ballgame played 47 years ago.
[sidebar title="An Excerpt From 'Pitch by Pitch'" align="right"]Read an excerpt from "Pitch by Pitch: My View of One Unforgettable Game."[/sidebar]Granted, that ballgame opened a World Series and featured an excellent pitching performance by Bob Gibson, who turned in a great many such performances during his Hall-of-Fame career. Still, "pitch by pitch?"
Happily, Gibson and Wheeler don't confine themselves to reporting the speed and location of each delivery, and some of the between-pitches chatter is intriguing. Gibson discusses at some length how he and catcher Tim McCarver became close friends against significant odds. In our conversation about the book, Gibson was also straight-forward in his discussion of why neither he nor his teammates stood up for Curt Flood when Flood challenged baseball's reserve clause and, by doing so, essentially exploded his own career. Gibson characterizes Flood as "the soul of our ball club," but he acknowledges that he wasn't going to put his own job on the line for the principle Flood and Marvin Miller embraced: the right for players to be paid according to their value.
This segment aired on October 10, 2015.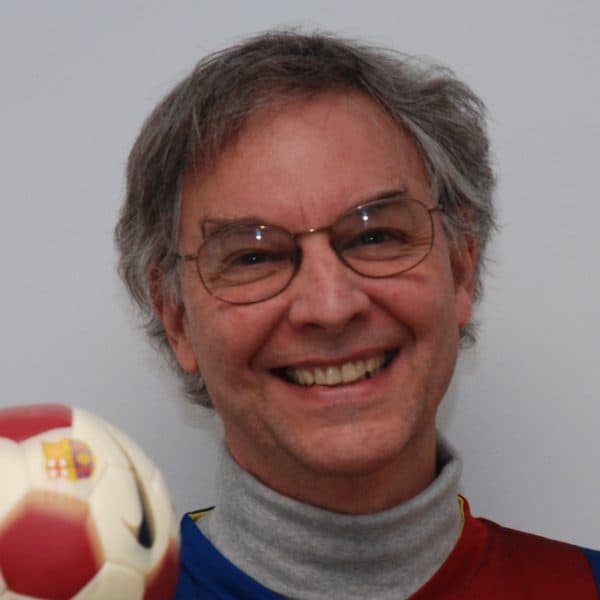 Bill Littlefield Host, Only A Game
Bill Littlefield was the host of Only A Game from 1993 until 2018.