Follow-Up: Can Sports Fandom Be Created From Nothing?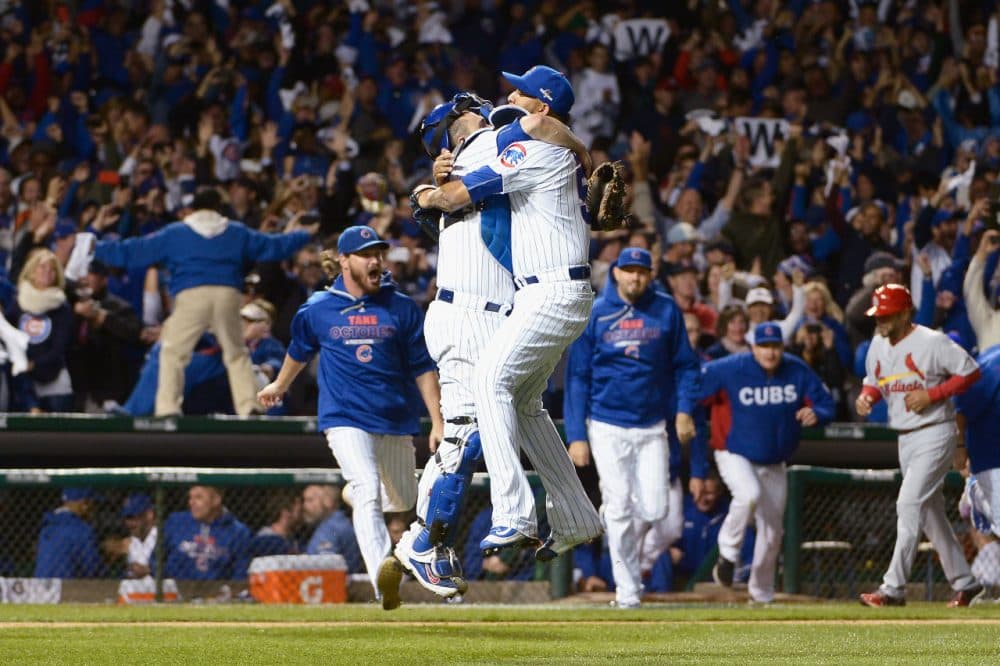 This article is more than 3 years old.
Last month we brought you the story of Jake Smith and his girlfriend, Susie — two Chicagoans who turned the 2015 MLB regular season into an experiment. Neither Jake nor Susie liked sports growing up, but, both in their early twenties, they wanted to become baseball fans. So they decided to follow a local club for the season. But, as Jake explains, they picked different teams...
Susie's family says they like the Cubs, but they rarely watch games. I went to college near where their rivals, the White Sox, play. So, just for fun, we engineered a little rivalry: Sox fan me versus Cubs fan her.

At least, that's what we aspired to be. What we were was two people who'd rather see a Broadway show than the World Series. Was it just too late for us? ... And even if we managed to get into our teams, would we — could we — ever experience a real rivalry?
You'll have to read the full story to find out what happened. But with the Cubs' recent victory over the Cardinals in the NLDS, we decided to follow up with Jake to see how he and Susie were faring:

@OnlyAGameNPR I'm taking it like most Chicagoans—jumping on the hometown bandwagon for this (perhaps) once-in-a-lifetime event.

— Jake J. Smith (@JakeJeromeSmith) October 14, 2015

@OnlyAGameNPR She smack-texted her sister in St. Louis a picture of the "W" flag.
— Jake J. Smith (@JakeJeromeSmith) October 14, 2015

@JakeJeromeSmith This makes us all very happy
— NPR's Only A Game (@OnlyAGameNPR) October 14, 2015

Enjoy the run, Jake and Susie!