WANTED: Florida Gators Kicker, No Experience Necessary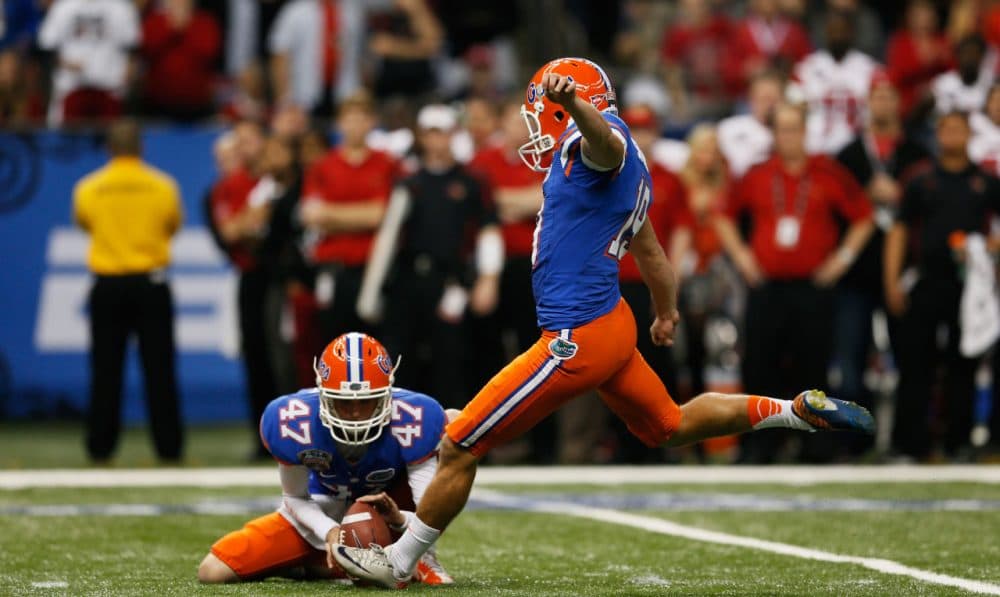 This article is more than 5 years old.
Despite Saturday's loss to No. 5 LSU, the Florida Gators are off to a good start this season. They're 6-1 and currently hold the top spot in the SEC East. Everything seems to be in the right place. Well, maybe not everything.
With junior kicker Austin Hardin struggling through a leg injury, and freshman Jorge Powell getting hurt in Saturday's loss, the Gators are a little thin on the kicking depth chart. How thin? Perhaps a tweet might paint the clearest picture:
Just yesterday, the No. 13 ranked team in the nation announced an open tryout. Forget the offseasons spent recruiting — the thousands of miles logged and the thousands of dollars spent in pursuit of star players. Seven games into the season, Florida Football has been forced to turn to Twitter for help in this time of need.
In case you were thinking about signing up for the tryout, don't bother if you're not currently enrolled at the University of Florida. Assuming you pass that hurdle, there are a few more items the compliance department needs you to take care of before showing up at tryouts:
Now it's one thing to respond to a tweet and have a little fun. It's another to actually clear compliance, visit the football office and sign up for the tryout. For many Gator fans, though, these hurdles were not too large to overcome.
With a bye this weekend, the Gators next action is against Georgia on Oct. 31. Florida seems sincere about the prospect of letting a newcomer kick his (or her) way onto the team.
But what if the best option is an upright, two-legged alligator who wears a baseball cap?