Warriors, Sixers: What Are The Odds?
03:29
Play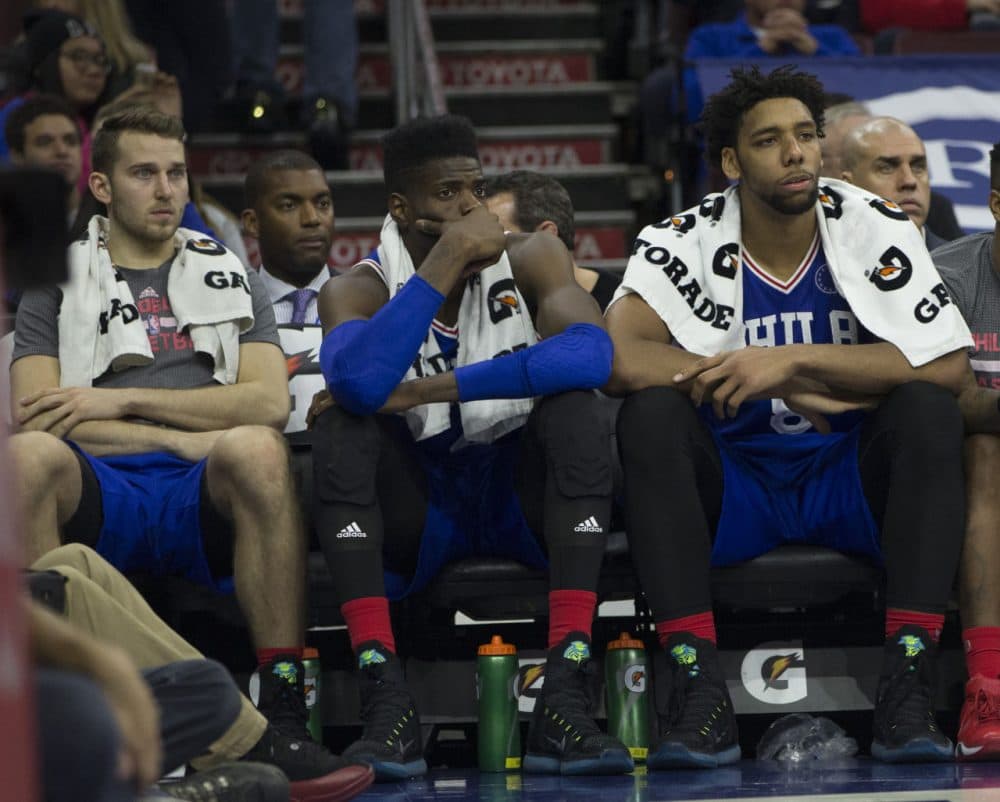 This article is more than 4 years old.
Suppose you felt you'd never lose?
Is that a place that you would choose
To be? What if, as bleak as sin,
You wondered if you'd ever win?
The Philadelphia 76ers began the current NBA season by losing 18 consecutive games. No team has ever started a season more haplessly.
The Golden State Warriors opened the current season with more consecutive wins than any team had ever accumulated to begin a campaign.
You'd have to wait 5,000 seasons to get this particular unusual event.

Ron Graham, professor at UC San Diego
"All I need to do is take the winning percentage, and raise that to the number of games – X – as the power," Rao began.
OK, I was lost. Let's cut to the end of the equation, the part where we found the answer to the question
"Based on what we've seen so far in NBA history, this would be, let's go with a 7-in-1,000 type of event," Rao said.
"That must make the 76ers feel really special," I said.
"It would say," Rao replied, "that they're possibly the worst team ever."
Time out. My mathematician had drifted out of statistics and into basketball. It was time to go to the other expert. His name is Ron Graham, and he's a professor of mathematics and computer science at UC San Diego.
"The probability that both of these things happen — the Warriors win 20 in the beginning, and the Philadelphia 76ers lose 18 — is just about 1-in-5,000," Graham said. "So you'd have to wait 5,000 seasons to get this particular unusual event."
The expert-generated numbers might not exactly line up, but I was right. This is a freaky basketball season.
But this is not a program about numbers and probability. It's a sports show, and it's the human stories in sports with which we're most concerned. So I called once again on Shane Battier. Besides guarding Kobe Bryant, and besides playing on a couple of championship teams with LeBron James in Miami, Shane Battier also played for a Memphis Grizzlies team that began the 2002-2003 season by going 0-13. They were no 2015-'16 76ers, those Grizzlies, but they were pretty bad. Bad enough so that after a while, Shane Battier didn't know whether they'd ever win.
"Sometimes you doubted it," he said. "You appreciate how tough it is to win one single game. One single game. The effort and the preparation and the timing and the concentration that you have to put in just to win one, stupid, regular season NBA game on a Tuesday night.
"I'm proud that we came out of that losing streak and made the playoffs two years later from that team. And I appreciated it more when I was able to win 27 games in a row with the Miami Heat back in 2013. So I've been on both spectrums. And one is definitely more fun than the other."
Wow. We managed to create a story that began with math and ended with fun. Something I'd never have thought possible when I was taking Algebra I the first time, never mind the time after that, and the time after that.
This segment aired on December 5, 2015.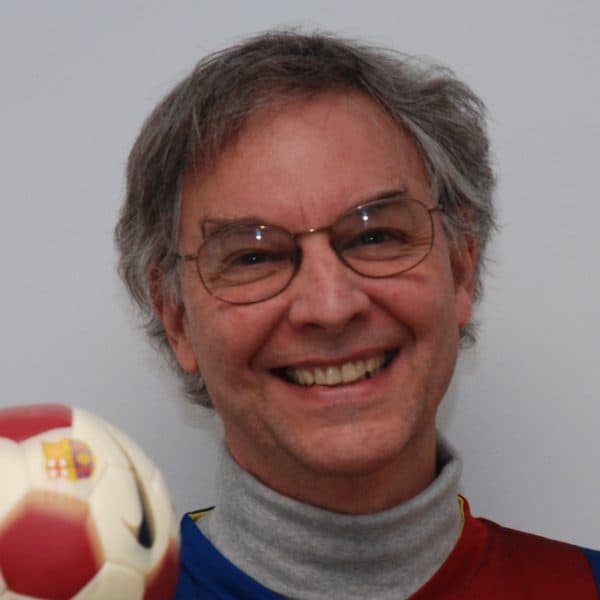 Bill Littlefield Host, Only A Game
Bill Littlefield was the host of Only A Game from 1993 until 2018.