Charlie Pierce: The Week In Sports
06:30
Play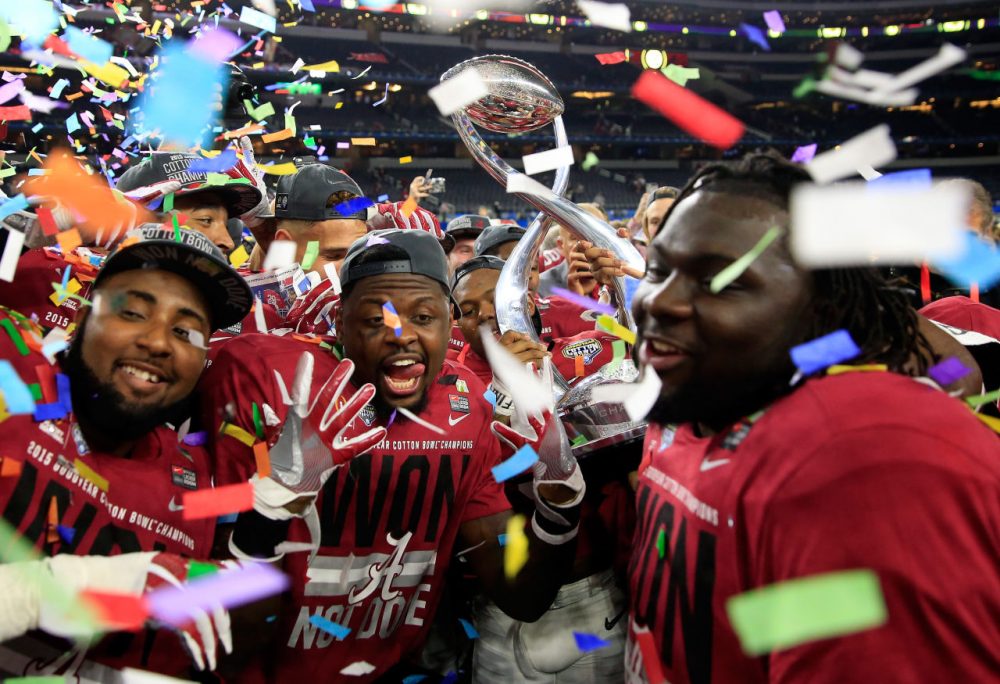 This article is more than 5 years old.
Both college football semifinal games were routs, leaving Only A Game analyst Charlie Pierce to declare, "Alabama...is very good at playing American football." Bill and Charlie look forward to the national championship on Jan. 11. Bill and Charlie also discuss: coach-firing season in the NFL, the NBA's ad campaign against gun violence and the San Antonio Spurs mascot who saved the day.
More of Charlie Pierce
This segment aired on January 2, 2016.