3 Stories You Should Know: Looking Ahead To 2016
07:36
Play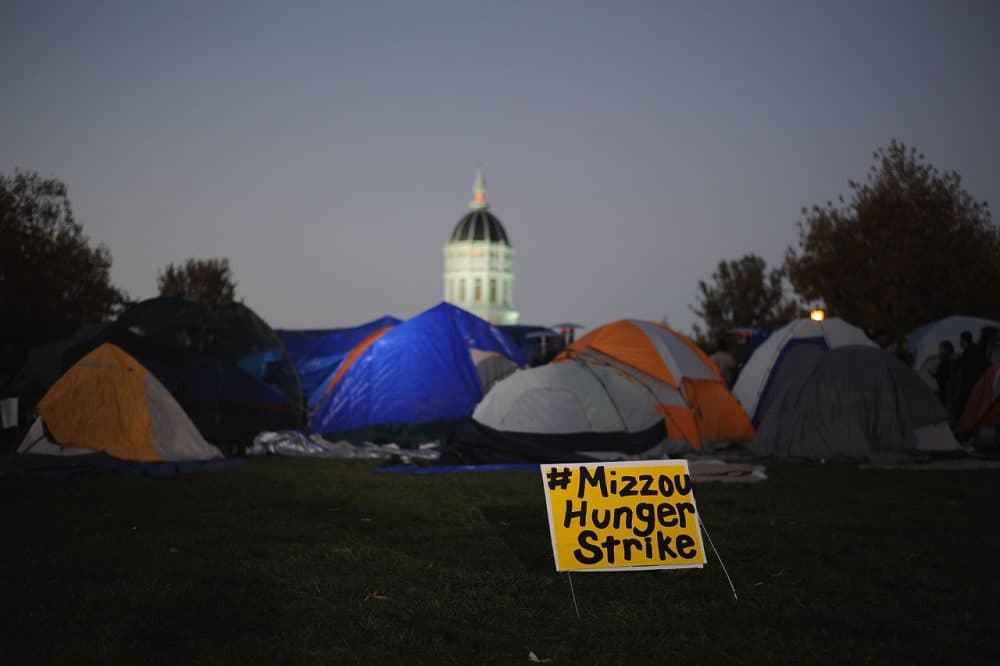 This article is more than 5 years old.
Typically in our weekly feature "3 Stories You Should Know," two well-informed journalists and one radio host offer a story of the week. But on the first weekend of 2016, we're looking back on the stories of the past year that will have the greatest impact on the year to come.
The Boston Globe's Shira Springer and Yahoo! Sports' Pat Forde join Bill Littlefield for this special edition of "3 Stories You Should Know."
1. Russian Doping Scandal Could Impact 2016 Olympics
In November, the World Anti-Doping Agency released a 323-page report detailing widespread, state-sponsored doping involving Russian track and field athletes. The news led to Russian athletes being banned from international track and field events and a WADA recomendation that Russia be suspended from the 2016 Olympic Games in Rio de Janiero. Shira Springer will be watching this story closely.
SS: Russian track and field athletes are in limbo as to whether or not they can compete in the 2016 Rio Olympics, but it's more than that. Because I think the report set a standard for how anti-doping crusaders can and will investigate drug-related cheating in the future. The other big part of this story will be: what are international sports leaders going to do about this? Because clearly what they have been doing hasn't been working.
2. Missouri Football Boycott Demonstrates Power Of College Athletes
In November, students at the University of Missouri staged a protest after they said the school failed to address complaints of on-campus racism and discrimination. The school's football team joined the protests and announced they would boycott all football-related activities until Mizzou President Tim Wolfe resigned. He did. Missouri alum Pat Forde took notice.  
PF: I think all of a sudden people got a real glimpse of the power that could be had by student athletes, specifically football and basketball players who are the revenue producers on campus. Will there be more instances like this of athletes flexing their muscles? Will the courts finally put more money in the pockets of these athletes? There are a couple major lawsuits against the NCAA. So, I want to see if 2016 is the year college athletes finally become rich and powerful.
3. "Concussion" Brings Football's Dangers To Hollywood
The film "Concussion" stars Will Smith and depicts the work of pathologist Dr. Bennet Omalu. Omalu has researched and publicized the connection between multiple concussions and the neurodegenerative disease CTE. Bill Littlefield hopes Hollywood will succeed where scientists and journalists have failed.
BL: The book and documentary titled "League of Denial" made some news, as did the NFL's payment of hundreds of millions of dollars to settle thousands of lawsuits. But who's ready to say pro football is any less popular than it was before Dr. Bennett Omalu's work became public? It will be fascinating to me to see whether a scientist represented by the taller and more handsome Will Smith educates and outrages people who've previously missed, denied, or underrated the significance of that story.
More Stories You Should Know:
This segment aired on January 2, 2016.