No Air Ball? The Great Wisconsin Chant Saga
03:47
Play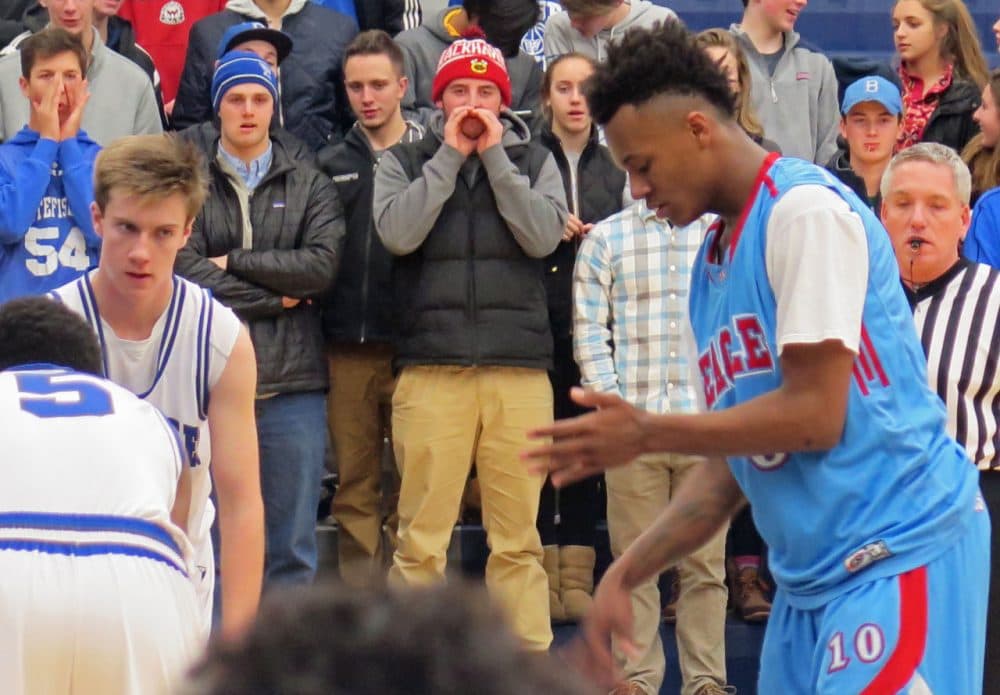 This article is more than 5 years old.
"The more I read about it, the more I started laughing, and I just couldn't help myself," said ESPN's Jay Bilas. "And I don't think I was alone there."
Bilas was certainly not alone in laughing about the attempt by the Wisconsin Interscholastic Athletic Association to curb potentially inappropriate chanting at basketball games and other athletic events.
We don't want to coddle them. But we want to respect 'em.

Wade Labecki, WIAA Deputy Director
Said attempt came to light recently, after the association sent out a memo to member schools reminding them that students should refrain from shouting "Air ball!" when a player on the opposing team missed everything, or "Sieve!" when a puck sailed past a goalie and into the net.
The reminder provoked one student to include a four-letter word in a tweet about the association, and she was suspended. Some of her fellow students showed up at a basketball game with duct tape over their mouths. Sports Illustrated and the New York Times joined Jay Bilas in noticing, and Bilas suggested some acceptable chants.


WIAA acceptable chant: "We note your attempt did not reach the rim, but only to alert the clock operator that a reset is unnecessary."
— Jay Bilas (@JayBilas) January 12, 2016

"Where some of this came from was when I was in college, I went to Duke, and I was a basketball player there," Bilas said. "The student section got into some trouble of crossing the line. The president of the university wrote an open letter to the students, asking for better behavior. And at the next game — I believe one of the  next games we played the University of North Carolina — some of the students presented Dean Smith with a bouquet of flowers. And then every time there was a call that the students considered a bad call, they would chant, 'We beg to differ. We beg to differ.' It was hard not to laugh throughout the course of the game."
I honestly can't remember a single chant where I was, like, 'This is unacceptable. I don't know how they can do this.'

Matt Ferris, Wisconsin guard
OK, it's funny. But in defense of the policy of the Wisconsin Interscholastic Athletic Association, let's remember that they're concerned not with college athletes but with high school students.
"We don't want to coddle them," WIAA Deputy Director Wade Labecki said. "But we want to respect 'em, because we want them to respect us back."
"Kids are always 10 steps ahead of the adults. When they're cheering 'U-S-A' — 'S' stands for whatever you wanna put in there. And then 'A' stands for derrière. So when an official makes a call that goes against their team, they start chanting 'U-S-A.' That definitely has nothing to do with supporting the troops that are abroad."
OK, got it. But "Air ball?" How bad is that? Why come down on kids for chanting "Air ball?"
"We're going to revisit whether 'Air ball' is real negative," Labecki said. "It's probably not as bad as long as you don't do it every time the kid touches the ball."
Probably not. And that's the sort of attitude likely to appeal to Matt Ferris, currently a guard on the men's basketball team at the University of Wisconsin. He played his high school basketball in Wisconsin as well. The chanting controversy inspired him to tweet:


Wish these new rules were in place when I was in high school. I hated when opposing fans notified me that my shot did not touch the rim
— Matt Ferris (@Ferris_matt) January 12, 2016

Needless to say, Ferris wasn't serious.

"I honestly can't remember a single chant where I was, like, 'This is unacceptable. I don't know how they can do this,'" Ferris said. "The thing that I remember most is student sections going crazy, and then you hit a big shot, and they're silent."

Spoken like a guy who hit enough big shots in high school to earn an opportunity to play on a Division I college team…a guy who'd probably not have been damaged much if somebody had shouted "Air ball," at him, or even "U-S-A."

Whether you regard all this as controversy or comedy, the Great Wisconsin Chant Saga has provoked some intriguing discussion on social media about how much young athletes need to be protected, and whether high school students should decide for themselves what to shout. We had three students in Wisconsin lined up to speak with us, but after a meeting at the school they attend, they changed their minds…or maybe they couldn't get the duct tape off.
This segment aired on January 16, 2016.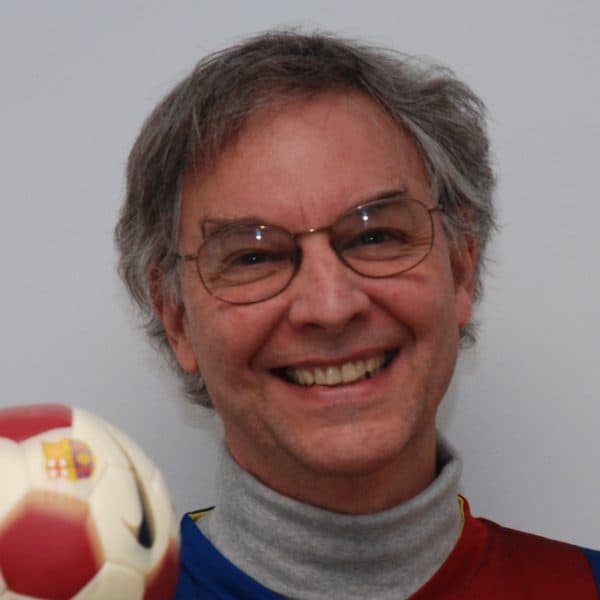 Bill Littlefield Host, Only A Game
Bill Littlefield was the host of Only A Game from 1993 until 2018.