'In Football We Trust' Explores The NFL's 'Polynesian Pipeline'
06:21
Play
This article is more than 5 years old.
"In Football We Trust," a new PBS documentary, tells the stories of several Utah high school football players hoping to ride the "Polynesian Pipeline" to the NFL. "In Football We Trust" can be seen on the PBS series Independent Lens.
Director Tony Vainuku joined Bill Littlefield to discuss the documentary and to share what it was like to spend four years making the film.
BL: I was not aware that Salt Lake City had a large Polynesian community, though I might have been able to guess that young men in such a community would want to make their way to the NFL. So, let's start with the "Polynesian Pipeline." What is it, and how did it find a home in Utah?
TV: Well, so, the kids in the film are of Samoan and Tongan descent, and you'll find a lot of Polynesians being here in Salt Lake City because of the Mormon Church. I was raised among the same communities as some of these boys. I grew up playing football. Since I was 6 years old, I started seeing names like Junior Seau in the NFL as well as Vai Sikahema, who is in the film. It's something that I wanted to tell and was able to do that with "In Football We Trust" through these four kids in high school that we were able to shoot for four years.
So I think through all four of them, we're able to represent what the majority of Polynesians go through here in Salt Lake City.

Tony Vainuku
BL: Does school, per se, seem important to any of the players whose stories you tell or did they all put all of their hopes and the hopes of their families on a pro football career?
TV: You know, school is definitely important to the subjects in our film. We don't focus so much on each of their lives. We have Fihi living in extreme poverty and sees football as a way to pay for a college education, whereas football is used differently in the other subjects' lives. You have the Bloomfield brothers who are using football just to stay out of gangs. And then you have Harvey Langi who does have that God-given talent and really is using football to get to the NFL and provide an opportunity for his family to pull out of a situation where there are nine kids living under one roof. So I think through all four of them, we're able to represent what the majority of Polynesians go through here in Salt Lake City.
BL: You mention the Bloomfield brothers, Leva and Vita Bloomfield. Vita is a promising football player and then he gets arrested. How difficult is it for these kids to stay away from the negative influences in their lives?
TV: For the Bloomfields, I know it's a little tougher simply because their father was the founder of one of the first Tongan gangs here in Salt Lake City. So, for them, it's not as easy just to walk away or say, "I'm not going to hang out with my friends anymore or this wrong group anymore." I mean, they're cousins, they're family, they're people they go to church with, so it really is a struggle.
BL: You have said that NFL players are role models for a lot of these young men in the Polynesian community, and you've included some of those players talking about their own experiences and their careers, and not everything they say is positive. Did you feel that they could send a message?
TV: Absolutely, absolutely. The NFL players that we have in there are Haloti Ngata who was, at the time, playing for the Baltimore Ravens and now is with Detroit. We have Troy Polamalu, who's now retired, from the Pittsburgh Steelers. They give you an intimate look on what it's like to play football and how it relates to these kids, and what they have to say is definitely very wise and profound.
BL: Having spent so much time with these young men and with their families, did you come away with a favorite story? 
TV: You know, my favorite scene, although a really tragic scene, is when Leva gets caught with the gun at school. His mother had called me, and I rushed down there with the camera. She told me, "If anything is going to change, if we're going to change the culture and really show what is going on out here, you need to come film this." So I went over there. He was getting handcuffed and taken off to jail. As we've shown the film, people are really, really taken back with that scene, and I think it really speaks for the whole purpose of the film and the fact that the family and everybody that was involved with the film were in it for the right reasons.
This segment aired on January 30, 2016.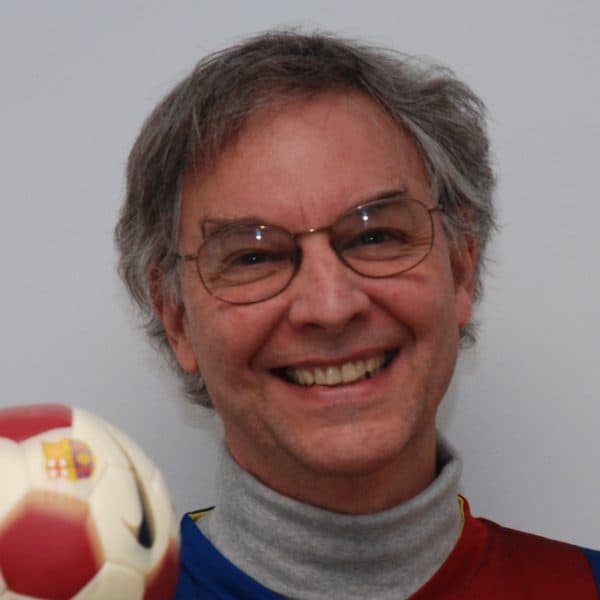 Bill Littlefield Host, Only A Game
Bill Littlefield was the host of Only A Game from 1993 until 2018.